oh, linen, how I love thee!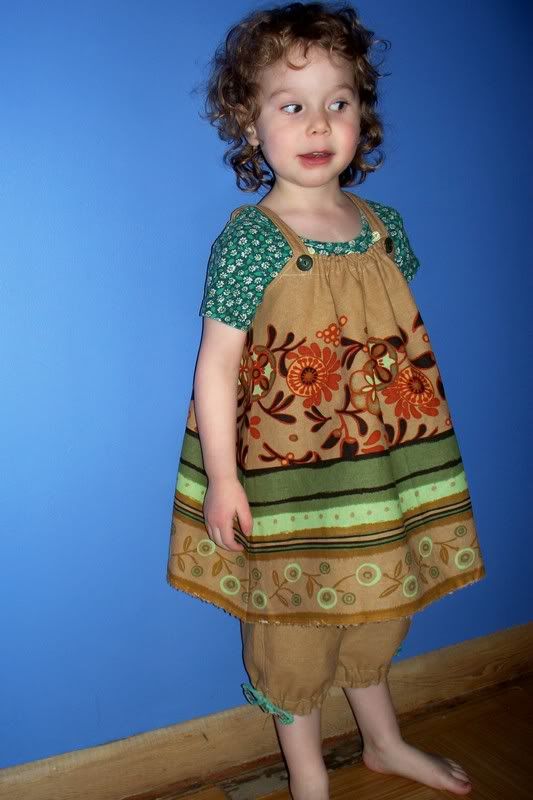 The pinafore is modified from ottrobre spring 2008. The linen is printed (twas not me).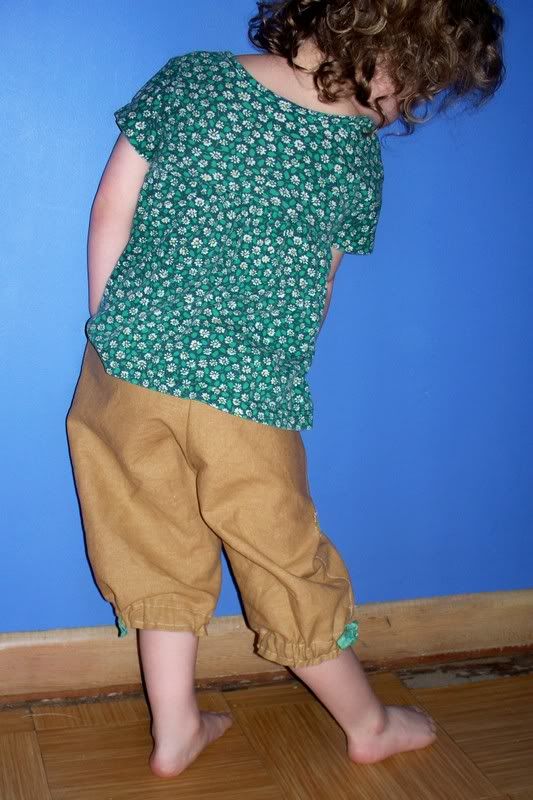 My monkey loves these tie capris, which I've just left the seam split at the bottom and added a casing. I made a go at some embellishments too - I wish I could say my crappy hand stitching was meant to be part of the rustic linen charm, but basically I just suck at hand stuff. I'm hoping to improve.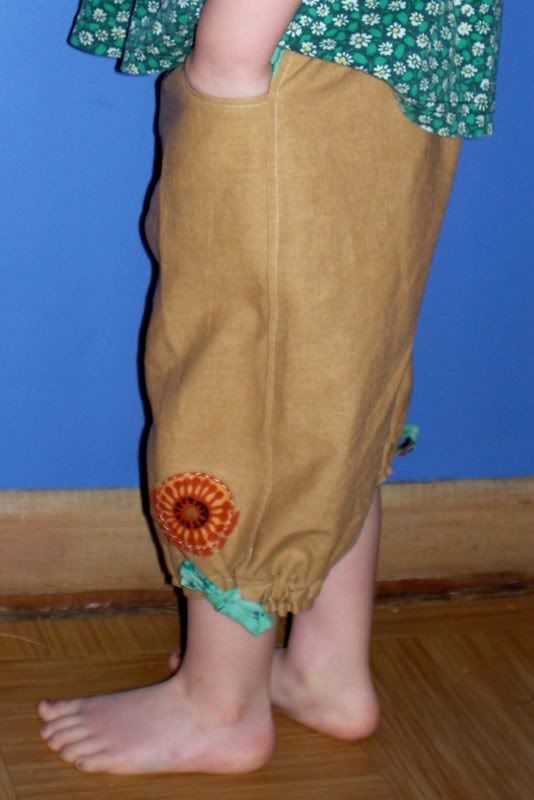 questions and comments welcome