We are attending a wedding this weekend and I've used it as an excuse to play around with some linen and start learning embroidery. I love linen. I think I've mentioned that a few hundred times before.
Anyway, my kidlets in their finery: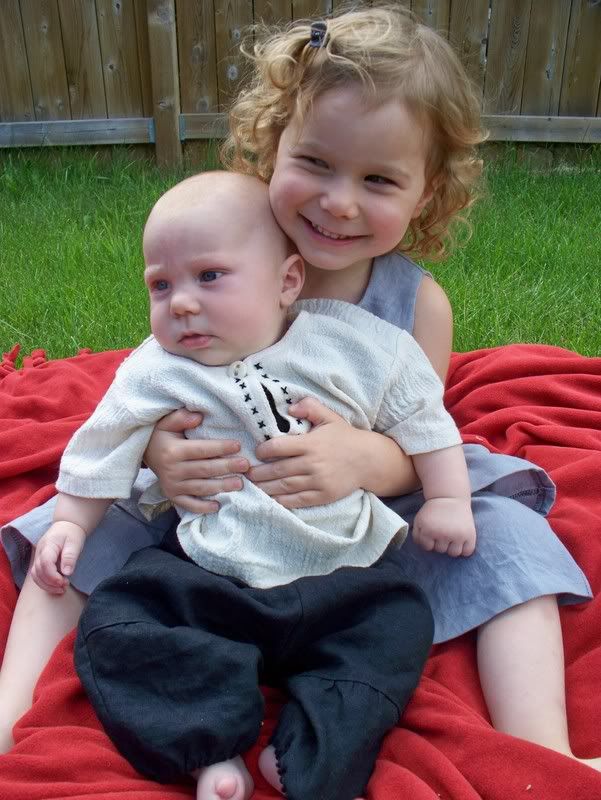 do you know how hard it is to make a 3 month old smile on demand? And its the best of the bunch
okay, the monkey: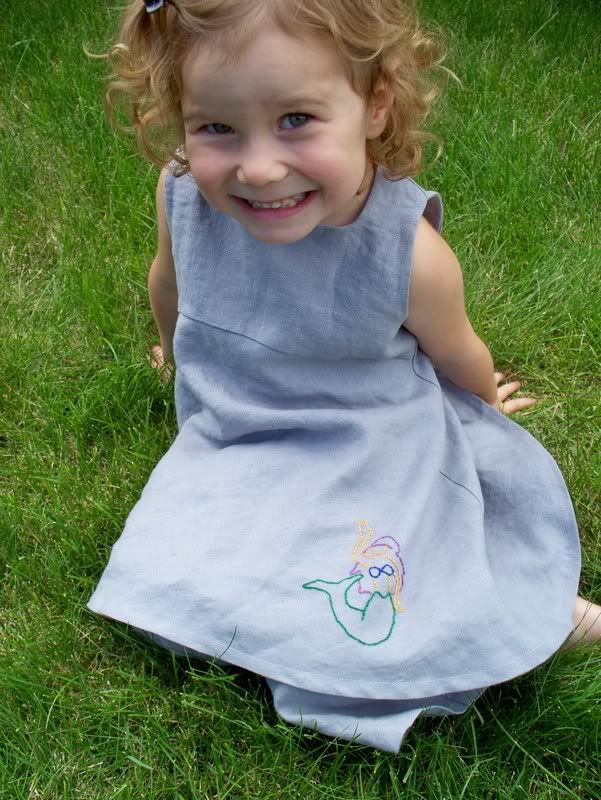 It's gray linen dress with capris, and a roughly embroidered mermaid (her choice). The dress is cut on the bias, except the top bib bit. I love its simplicity.
The mermaid on the frame:
not the best pic, sorry. My camera hates me lately.
And birdie's outfit: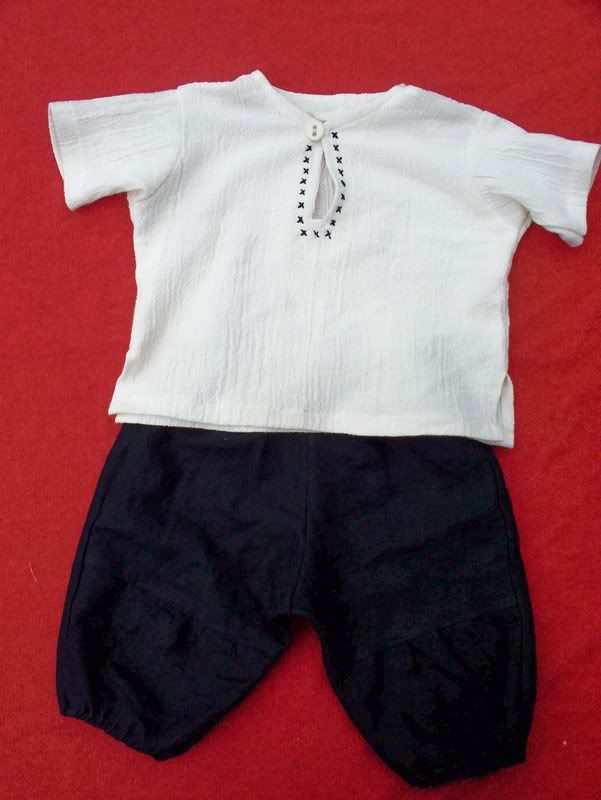 with a squinting birdie: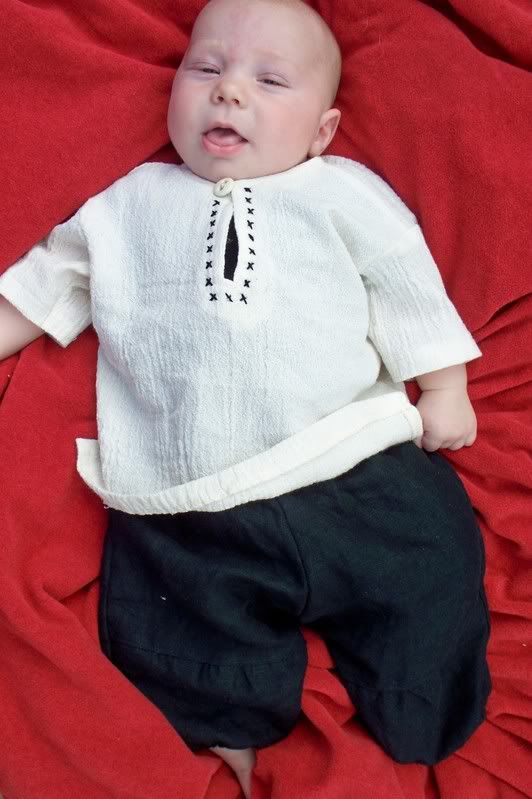 They are linen trousers with a gather under the knee:
And the shirt used to be a curtain, but it's a cotton gauze. See my finesse with embroidering Xs
All of them are my own patterns, though I took my inspiration from the european designers. I'm pretty happy with all the designs except the boy's tunic... I'm going to move the button to the back and just leave a small v opening in the front.
And, not wedding related, but another twirly patch dress, which I love because of the tulle trim: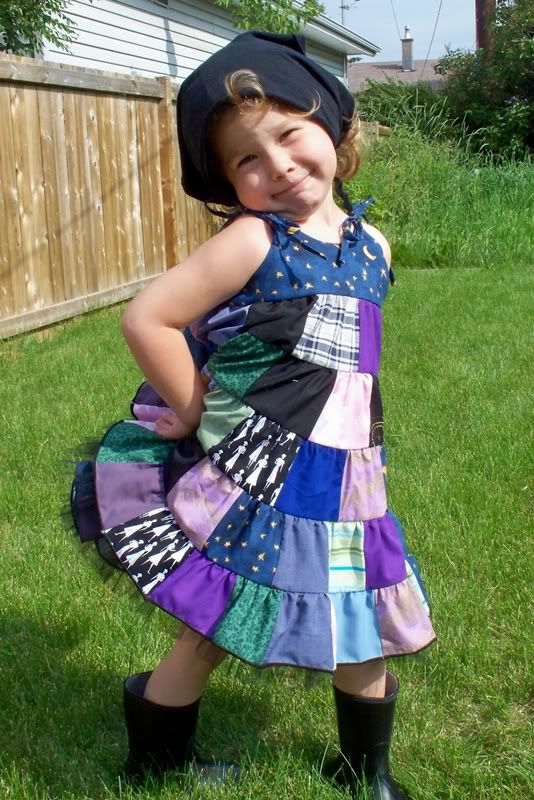 (hope y'all aren't sick to death of seeing these, but you can look away if you need to.)
questions/comments welcome!