I've bought some 4 meters of this stripey fleece and I am on a mission to use it all this fall. Here is my first go: a modified sweater from Ottobro 06/07 and a matching one for her old school cabbage patch doll that used to be mine.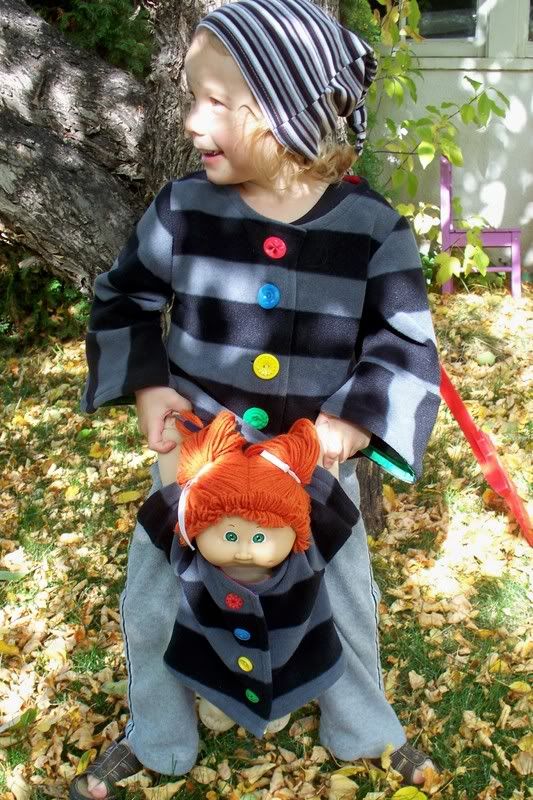 I've gone and done a tute for resizing a pattern here:
http://indietutes.blogspot.com/2008/09/resizing-pattern.html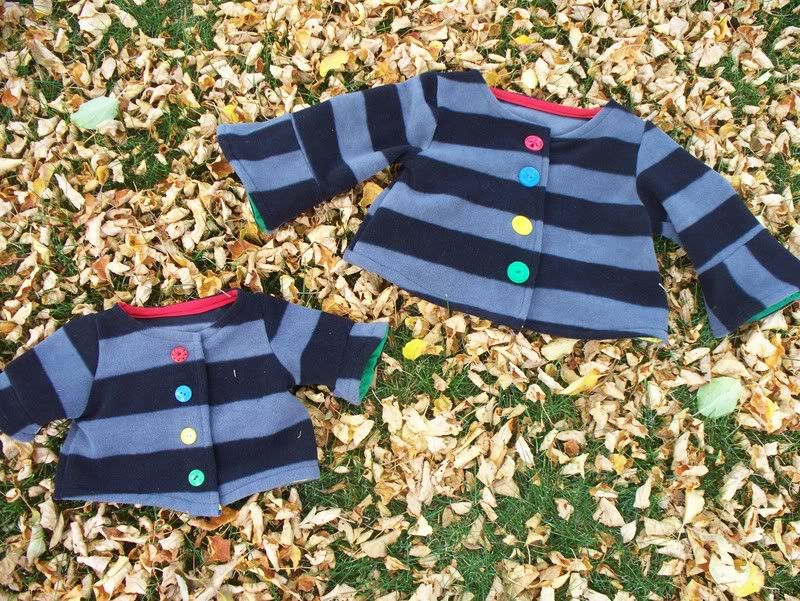 The buttons are all vintage plastic dealies from my late great auntie's stash. They're all different because they are just the leftovers from her various projects. Auntie had good taste, hey?
My favorite part is the bias tape seams. They're hidden but they make me very happy.
Now, onwards with the chopping and the making of the stripey fleece. Only 3.5 meters to go.
comments/questions welcome!