I dipped down one more time into gathering hell to make dd a rainbow patchwork skirt b/c she pointed out that I never actually made her one.
To go with, a simple cream peasant blouse with an embellished edge (the fabric came like this). Not a table cloth
the belt is her 'cool girl' belt. because she's a cool girl, jsyk.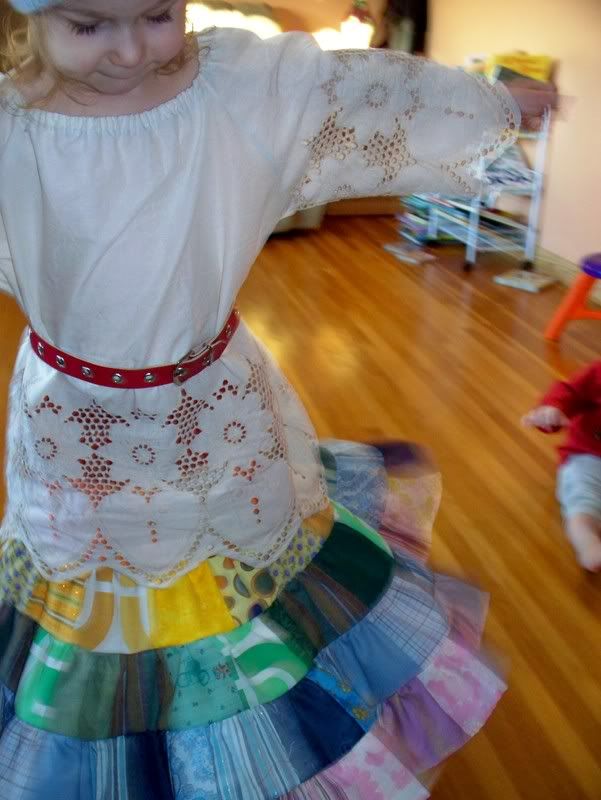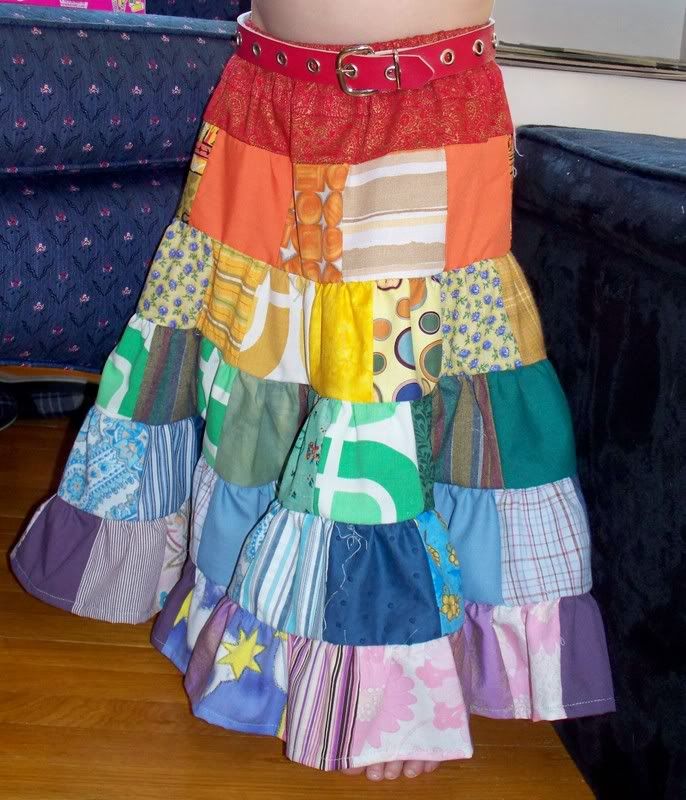 (should of cut those strings
)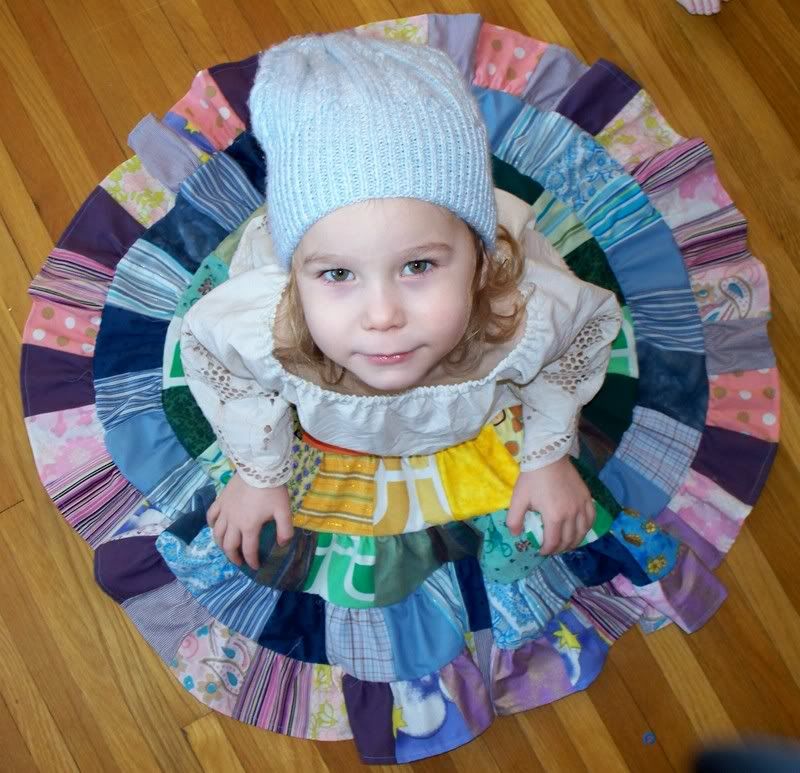 And that's it. No more patchwork twirl skirts for me. Damnit. (I'm having dejavu here...)
questions, comments always welcome
**************************************
oh, forgot!
tutorials here:
http://indietutes.blogspot.com/2007/07/peasant-blouse.html
and here:
http://indietutes.blogspot.com/2007/05/patchwork-circle-skirt.html