Here's what I sent to greenveggie: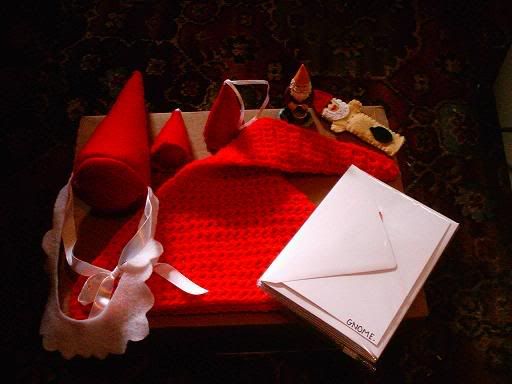 It's a gnome disguise kit for a cat/dog, gnome hat ornaments, a mini gnome, blank cards with foam gnomes, a naughty gnome finger puppet and a crochet gnome hat.
The cards:
And here's the package I sent to dharma rebel: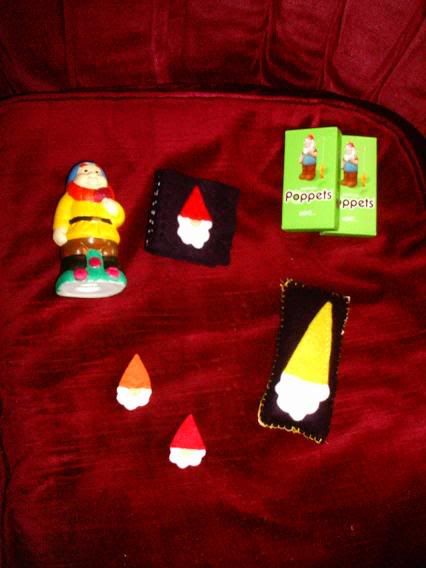 It's two packs of Poppets with fishing gnomes on the package, a hand painted indoor gnome, two magnets, a gnome sewing book and pin cushion.
I feel kind of bad for posting pictures, in case either of the packages arrive late but I've been waiting ages to hear something.