I got my super awesome package from Fosca yesterday!
Everything is just perfect!
A BEAUTIFUL blank journal that is going to become my Autumn 2008 scrapbook.
There are even extra scrapbooking bits in the back that I forgot to photograph.
The most wonderful macrame scarf that I've ever seen.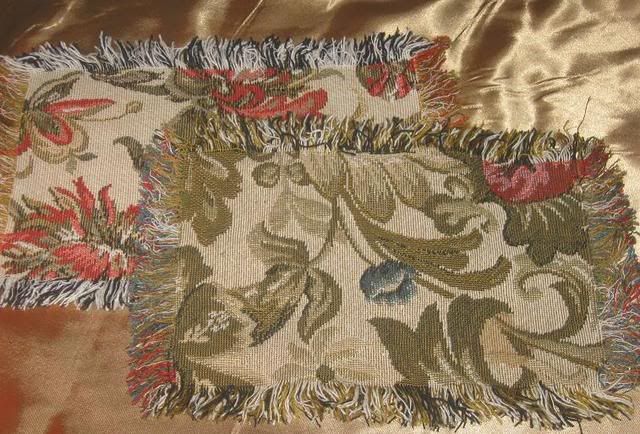 Two little mantles that are going to be used for my Autumn alter.
A little box of potpouri and a "hanging thingie."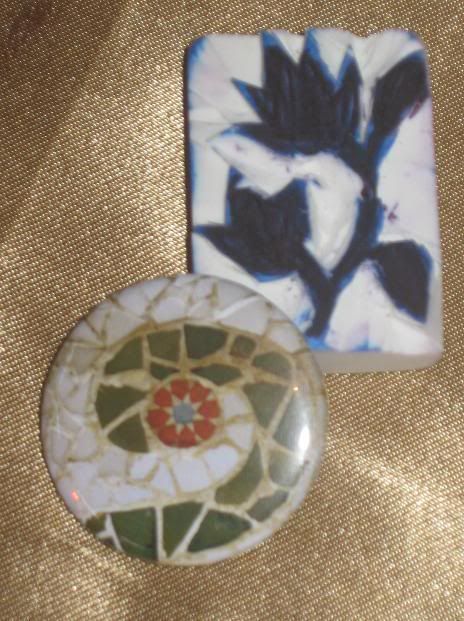 A little button (I love buttons) and a hand carved stamp.
Thank you Fosca! It's all great!