i was browsing craftster Saturday and was inspired by the mini bowling bag made by qazicat
https://www.craftster.org/forum/index.php?topic=64535.0
and by the amy butler sophia carry-all
http://www.amybutlerdesign.com/products/patterns_display.php?id=35
so i got my fabric on Saturday and spent my entire day sunday drafting a pattern and making the bag.
I'm actually surprised that after staring at it for 12 hours, i actually still like it!
it is 11 inches at its widest point, 7 inches tall and 4 inches deep.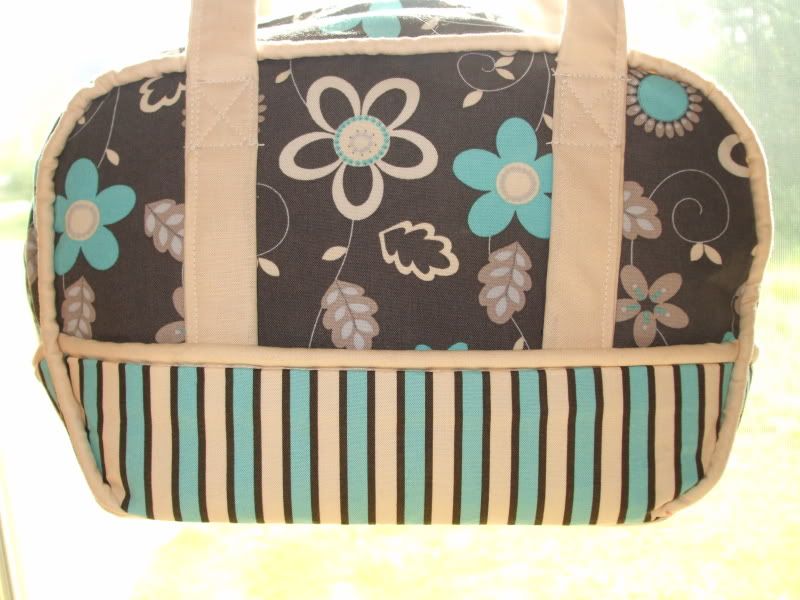 open and empty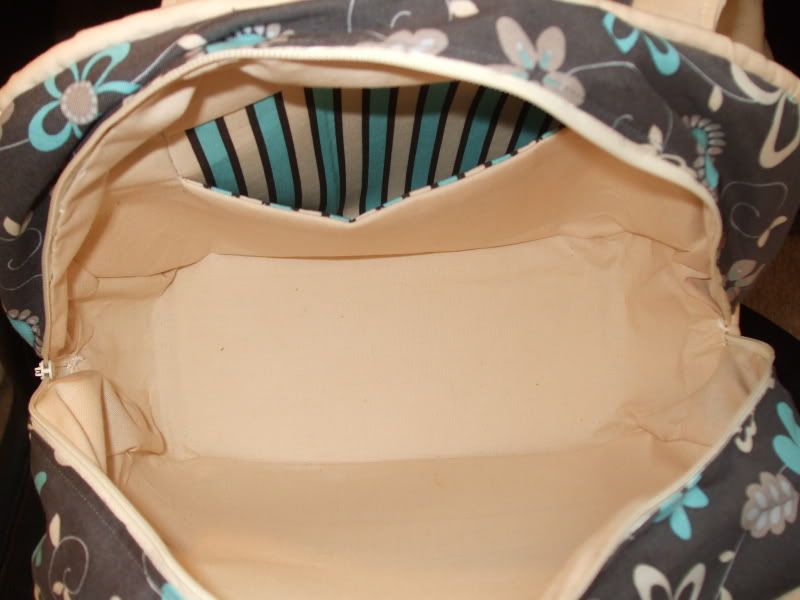 my first attempt at a slash style pocket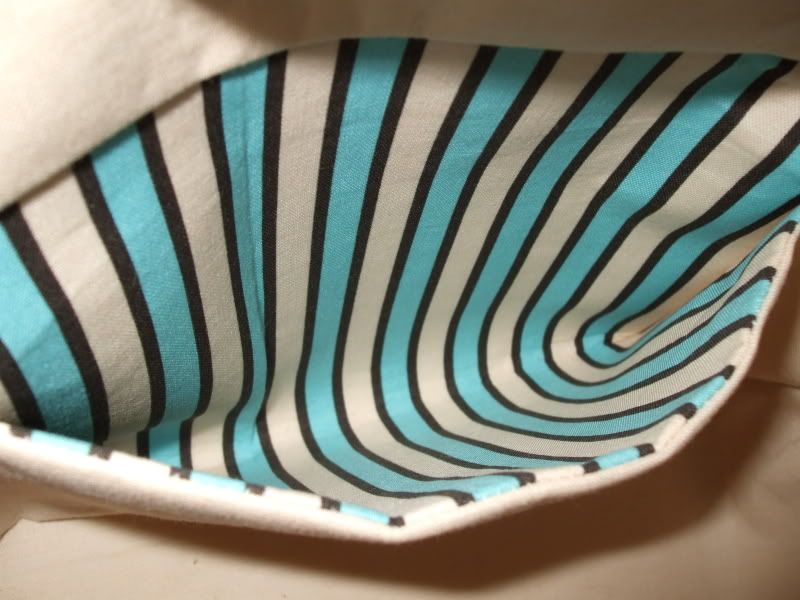 filled up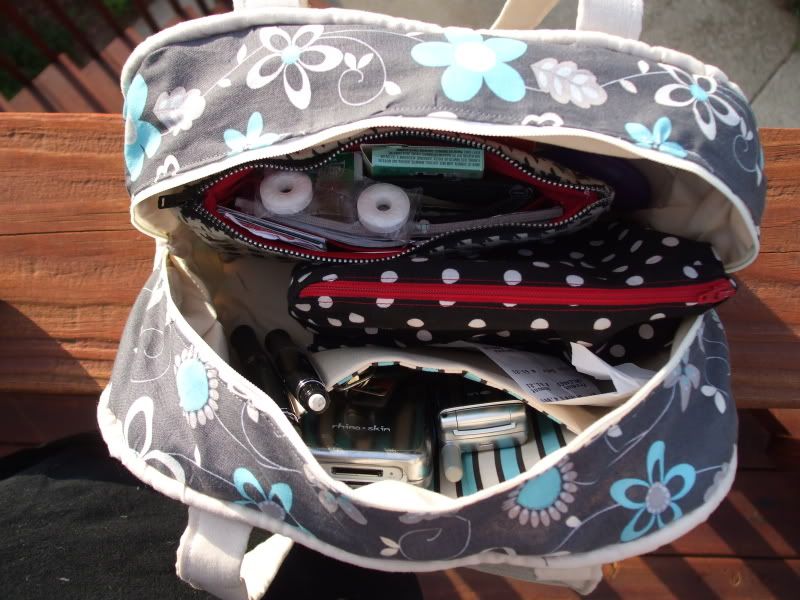 this was also my first time using and making my own piping... i love the way it looks and i learnd a lot, but im not sure how much more i will use it.
thanks for looking!