Brian's home! He arrived late last night.
Look at his new outfit! Matching hat and shoes, a new collar, and an awesome tailor-made coat.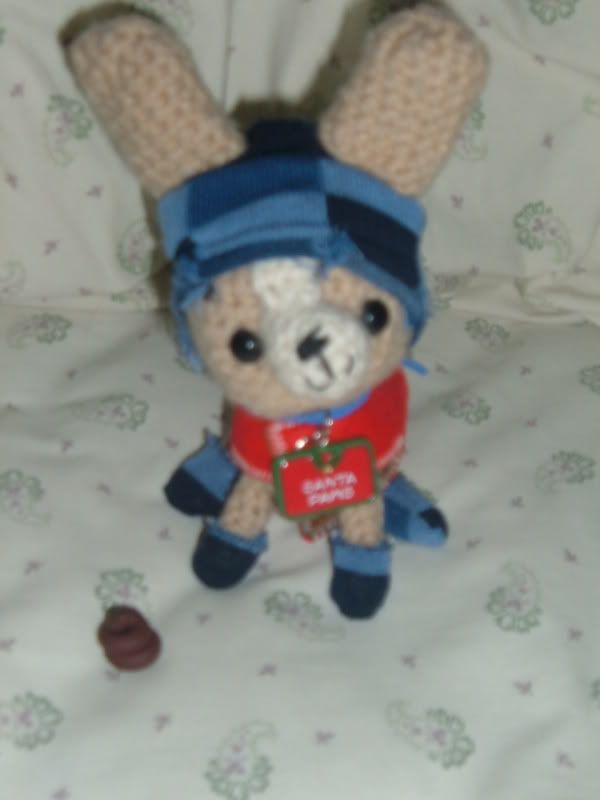 It's a long flight, and he had a little accident on the way!
Here he is with all of the goodies he came with.
Lot's of candy! There's very little of the Cadbury chocolate left! It didn't make it to the pictures...
He got a new bed for Christmas, along with a new teddy bear!
And he even brought me back a rubber chicken keychain that lays an egg!
His scrapbook is adorable mommy's little badass! Looks like he had a lot of fun.
Thanks so much mommy's little badass! I love everything!