So my mom gave me this awesome old dresser. It's pretty ugly to begin with, but I LOVED the handles, the lines, and the cool decorative feet of it, so I knew I had to revamp it.
I used cutouts from a book of japanese prints that I had, and wasn't using. Some are sideways, some are upsidedown. I love the vibrant colors of them.
Before! Including a broken drawer, which I fixed!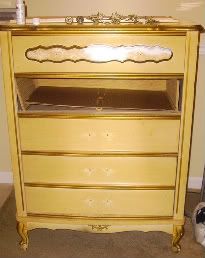 Annnnnnnd....after!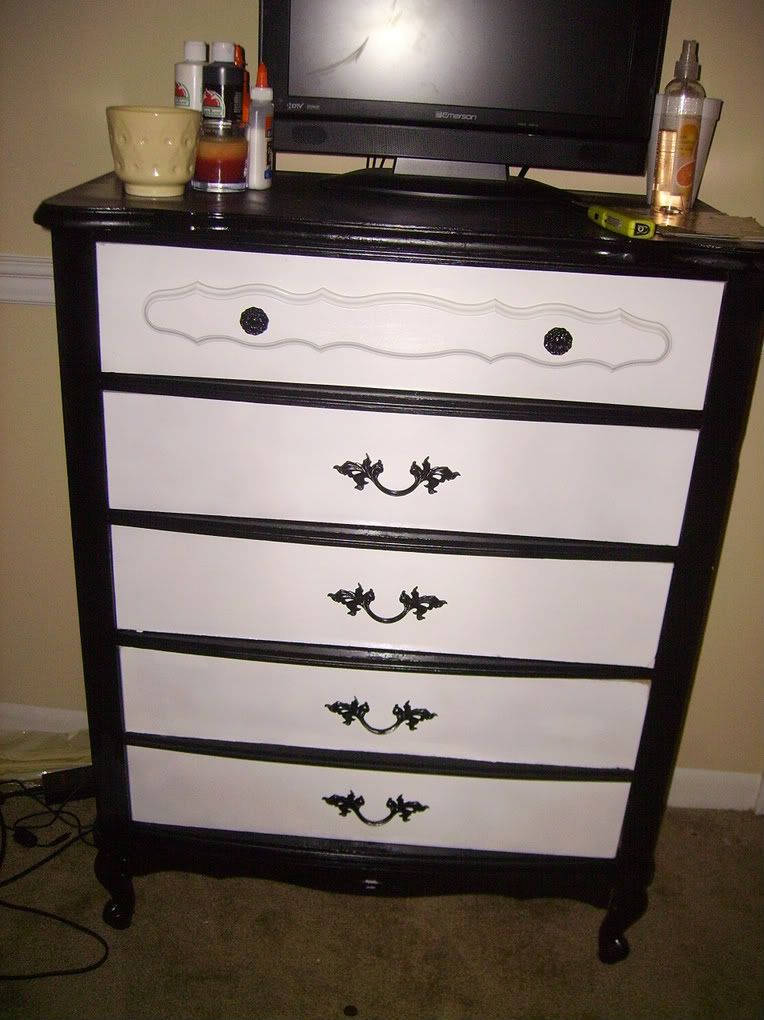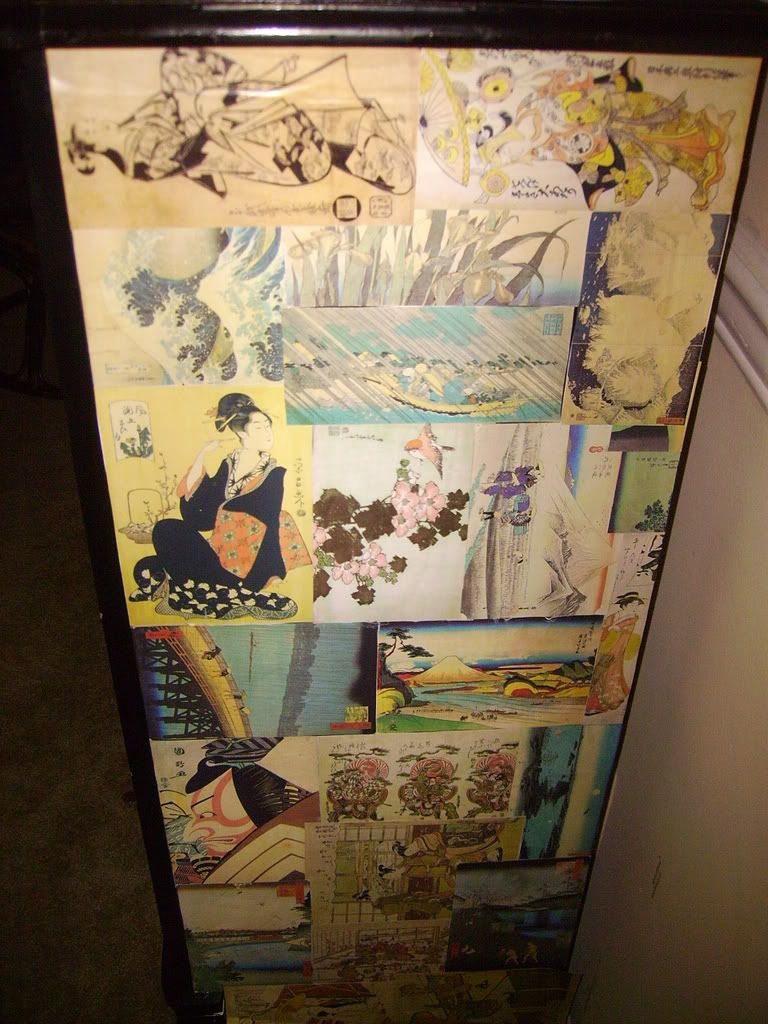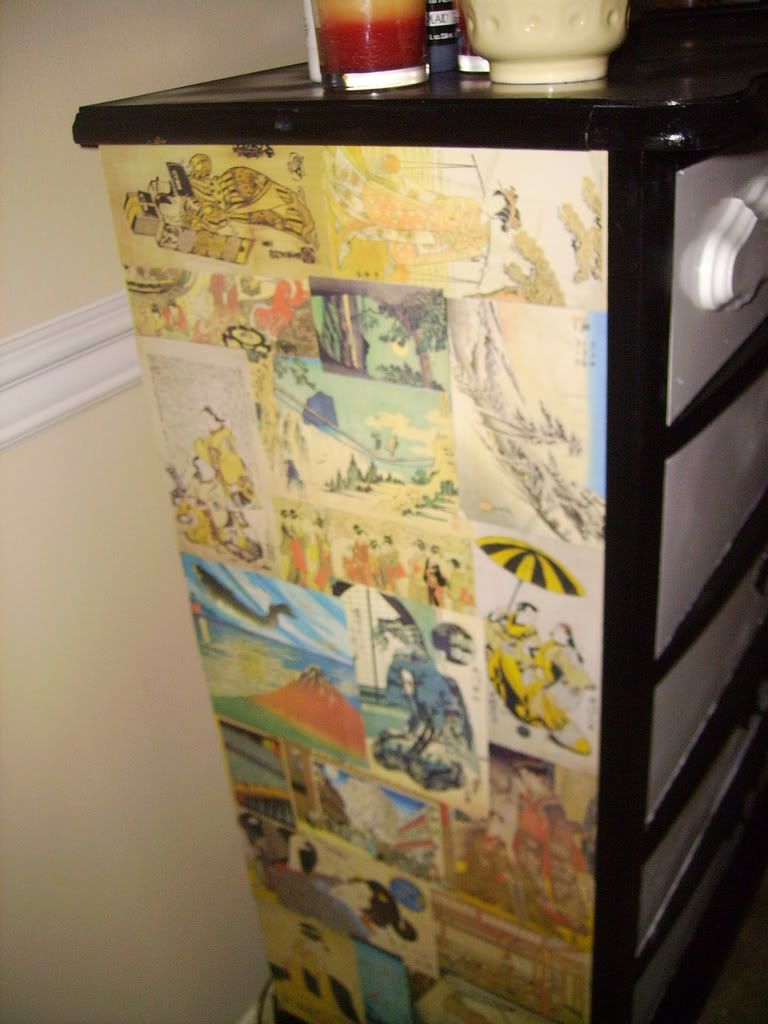 Detail shot: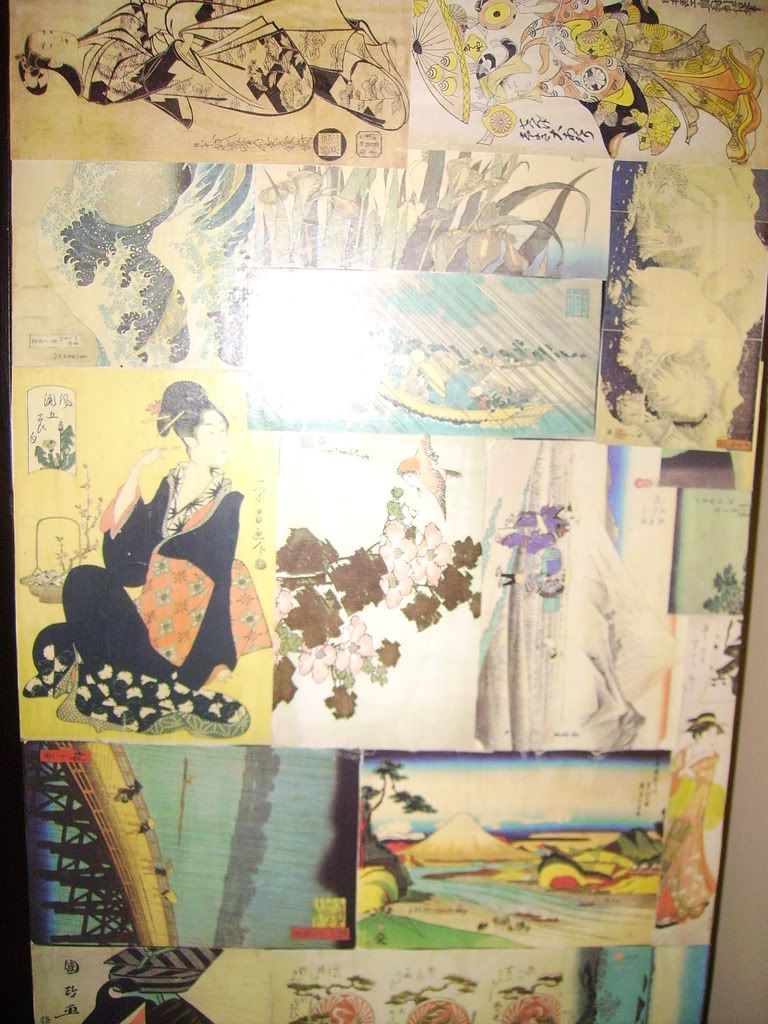 I love it so much. If you want any details on the process, feel free to ask.