so i had my old orchestra uniform sitting around the house. it consisted of a tie, a cumberbund and a white shirt. (yes they actually made us wear all that crap). im a purse obsessionist so i made this. the "jacket" is just some black fabric i had from a skirt.
(oh and i know it's super dirty, i am far too lazy to wash it right now.... it was clean when i made it, after two weeks of use this is what it's become.)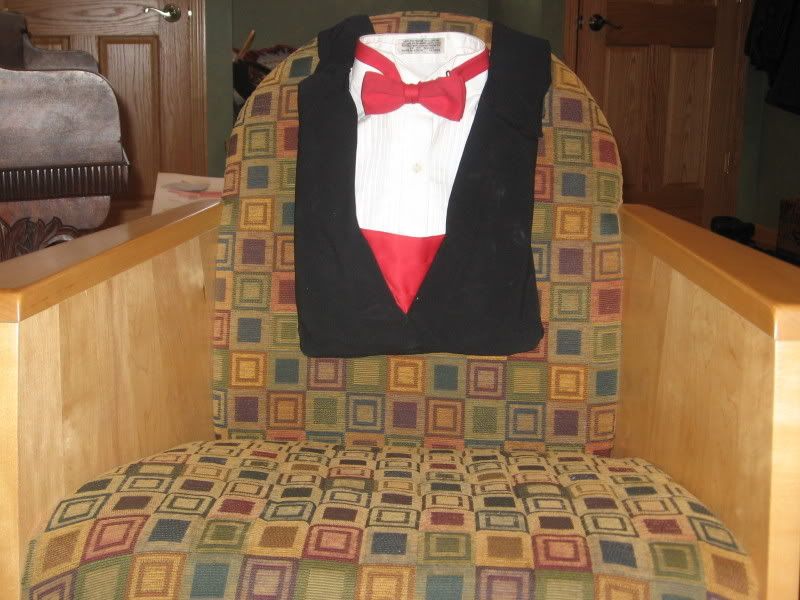 excuse how frumpy i look, i'm on spring break and putting on makeup/curling my hair/wearing nice clothes does NOT appeal to me.
errrrr-
that is all.