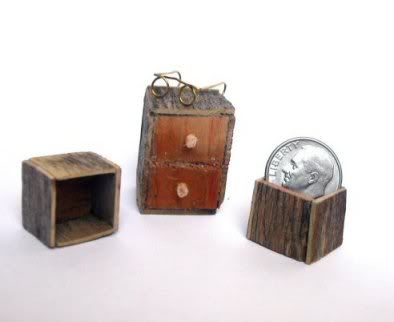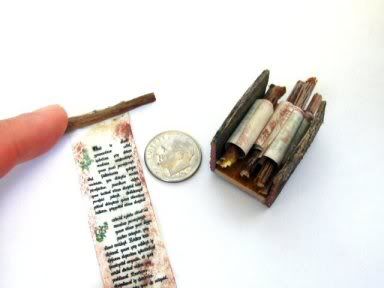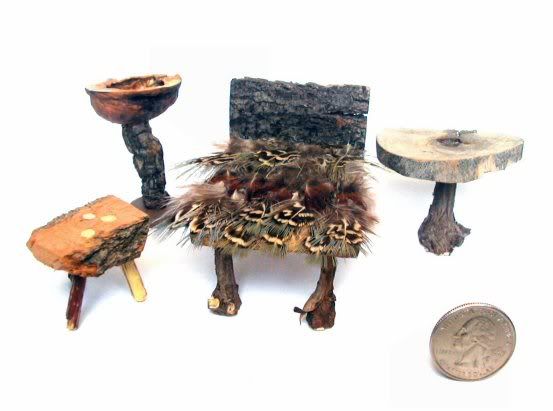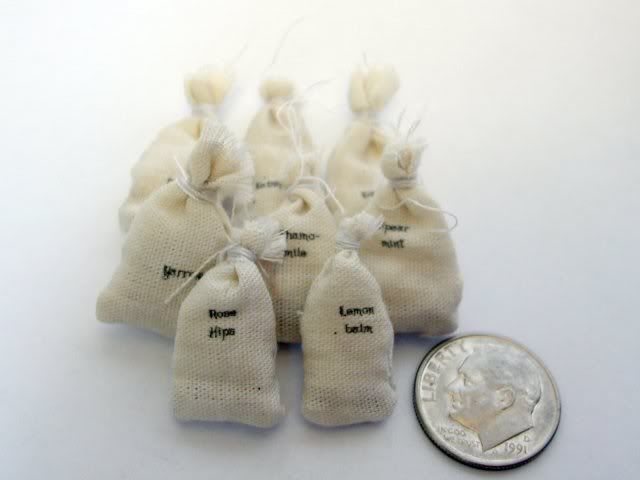 I made this over the course of several weeks. It's not very big : just 11 inches tall. The outside is covered in real leaves and pinecone bristles, only fitting for a fairy.
Every object inside the house is handmade as well. I had so much fun making this, I can't wait to make another!
ETA: I haven't seen the little guy who lives here, but I believe he is an elderly bachelor: note the single bed and glasses. Hehe.