For my birthday, a friend of mine made me a super yummy cake from scratch. So I sort of returned the favor and made this as a gift for him.
The pictures really don't do him justice. He is pretty much the same size as an actual layer cake. He's stuffed with a chunk of that memory foam so he is super squishy too.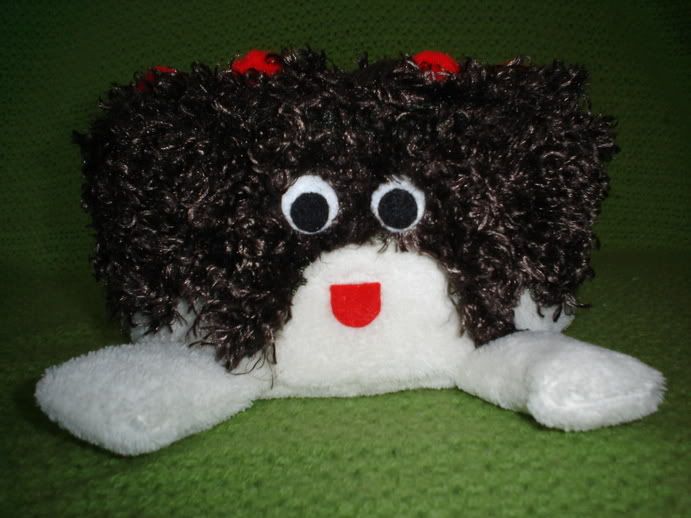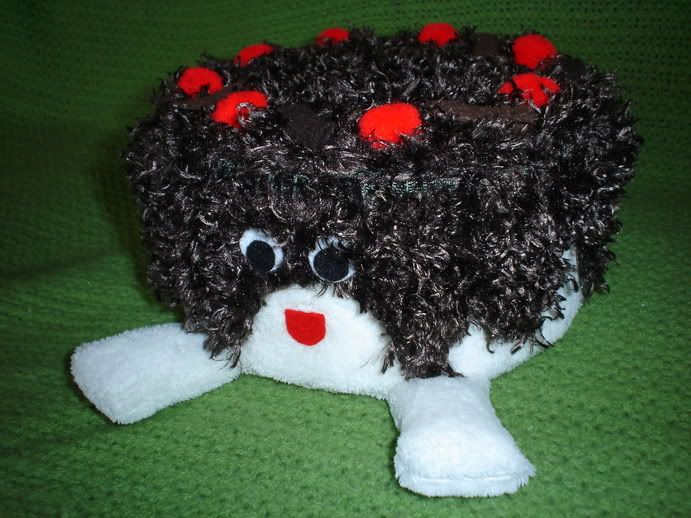 Here's a little better view of the cherries and chocolate curls.
BYE!