Hey everyone, this is my first post! I've been lurking around Craftster for ages though. This is a clutch that I made for my sister and it'll be filled with goodies before it gets sent down.
The zipper was cannibalized from a flimsy plastic case that was (really) easy to just take apart. The inside is a light purple sweatshirt material and the outside is a dark reddish-purple fabric.
And just let me say that the zipper drove me insane because my sewing machine didn't like it very much...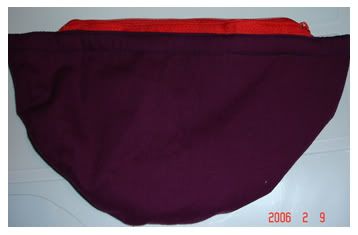 ~ What it unglamourously looks like without flash.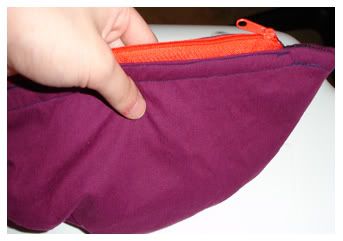 ~ Whooo... Fake action shot (the backdrop is a white plastic chair that happened to be close by).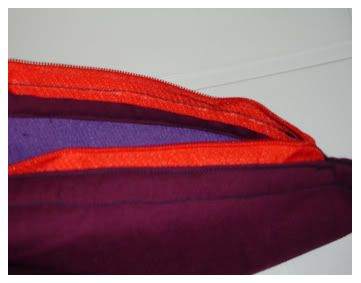 ~ Whooo... Zipper 'detail'(?) and the inside sweatshirt fabric.