These were totally inspired by veganxdork and this topic:
https://www.craftster.org/forum/index.php?topic=76758.msg719704#msg719704
I've had this weird obsession with robots lately, so I figured why not put some on some shoes? I went out and bought me these cheap white Vans-type shoes and K-Mart. I bought these metallic sharpie pens as well as a few other colors, and this is what I came up with: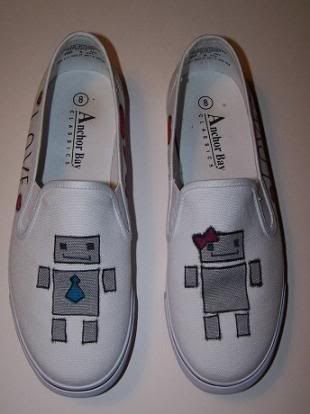 Close up of the robots: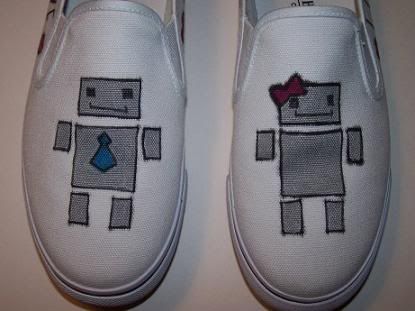 The design on the inside part of the shoes: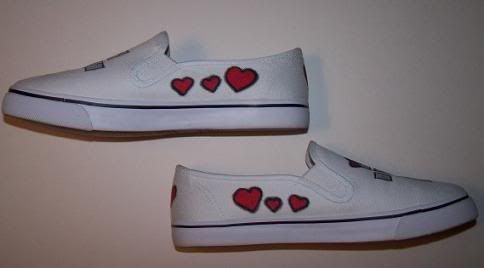 The design on the outside part of the shoes: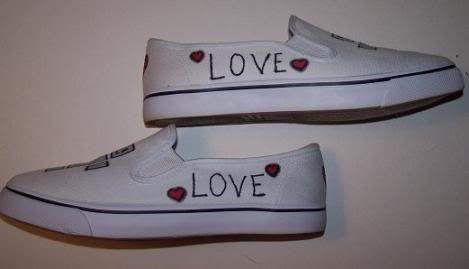 And finally, the design on the backs of the shoes: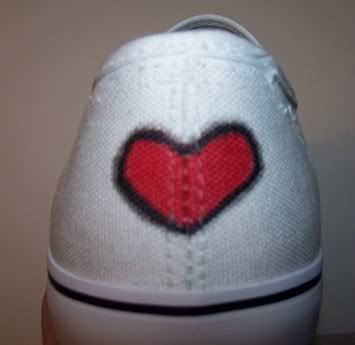 What do you think? This is my first 'successful' shoe re-con. I wish I would have thought about using sharpies before I turned these super cute white shoes I had into a hideous hot pink nightmare. Haha.