I've really gotten into making purses lately. When I first started, I was using tote bags that I bought at a craft store and just embellished them. I've finally began to make my own. Here are a few that I've made recently.
My Robot Love purse.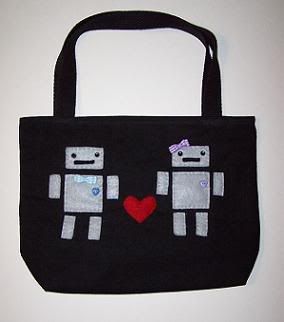 My Pacman Purse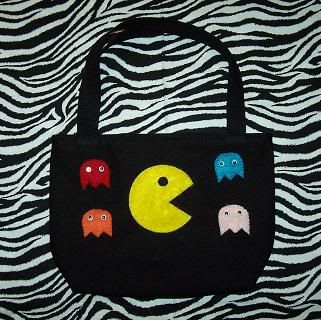 My Pink Robot Girl purse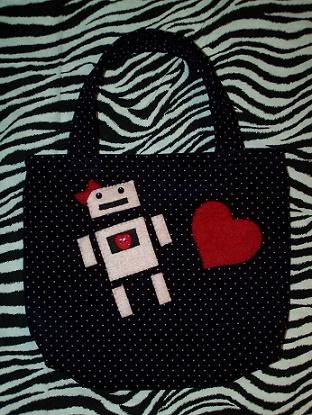 What do you guys think? I'm rather proud of these. I've learned to despise hand sewing, though.