So, anybody who knows me knows that I love my Bulldog puppy, Betty Buttons, as if she were my own child. She's pretty much all I talk about, and I'm sure it's quite annoying.
When I bought these cameo blanks, I knew I was going to have to make me some Betty charms. So last night I did just that. I picked out one of my favorite pictures of her and printed out little tiny versions of it and made these adorable cameos! It was so simple!
I experimented with mixing metal finishes and I really like how they turned out. I especially like the little button charms I picked up on Etsy. They were perfect for these since Buttons is her middle name!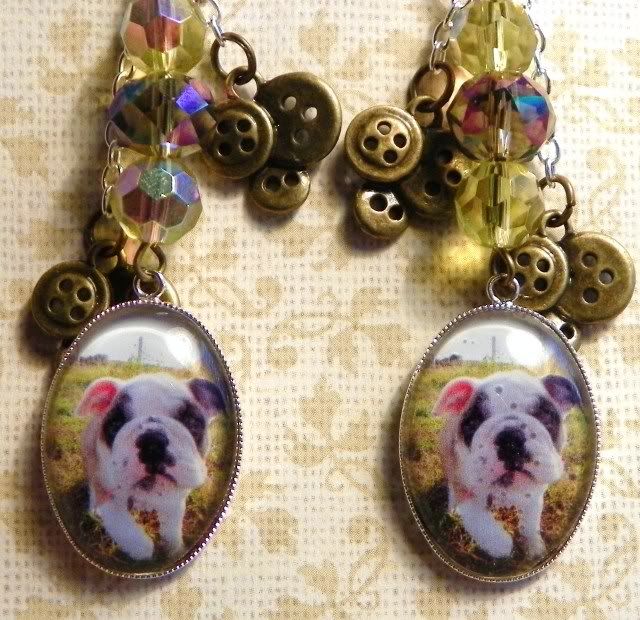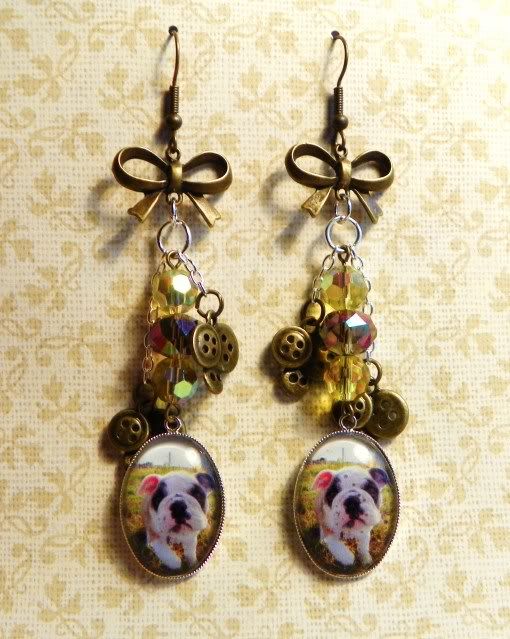 Ignore those nasty air bubbles. They're driving me nuts, but I'm just going to have to live with it, haha.
The photo I used: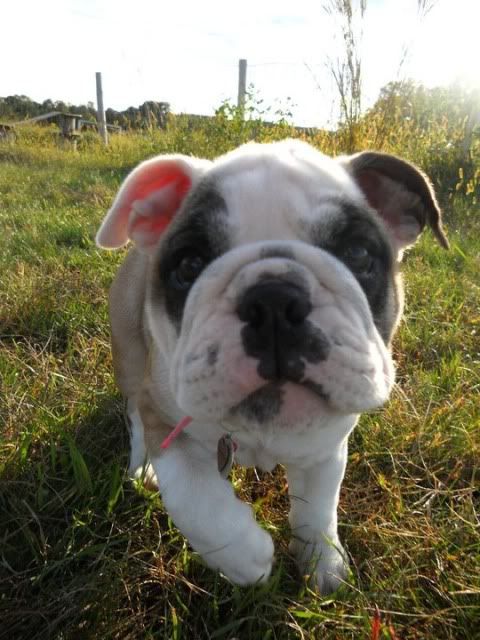 That was a photo from September when she was about 9 weeks old. She's 8 months old, now. I'm going to have to make some more with some recent photos, as she's changed quite a bit, as you can kind of see in this blurry webcam photo.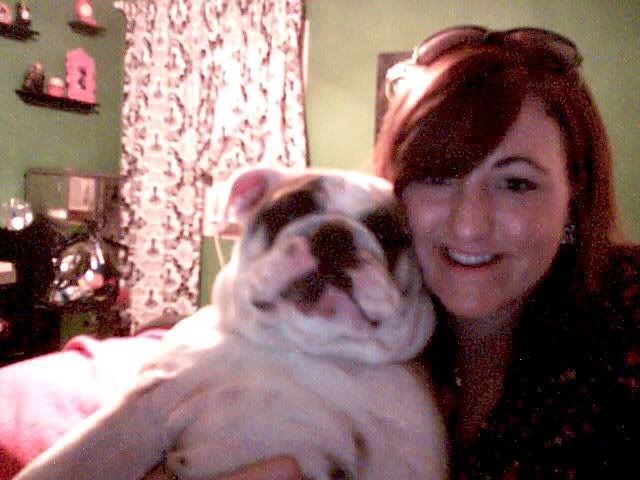 I hope you all like them.
Also... Ms. Buttons just peed on my sheets as I was writing this up, so I'm slightly mad at her right now, but I can't stay mad at that cute, wrinkly face for very long. Ugh!