My awesome package from SilentMynerva, well worth the wait!
A huge crocheted tote, I can't wait to use this!-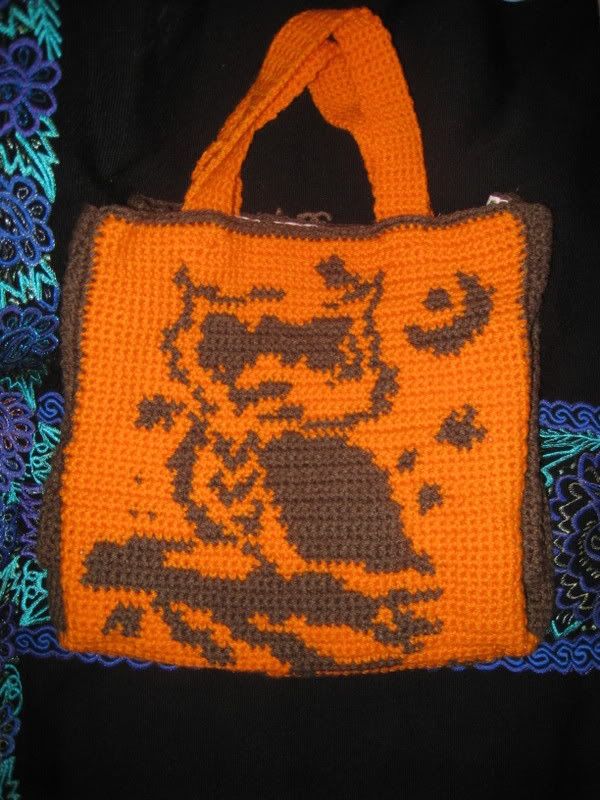 The lining-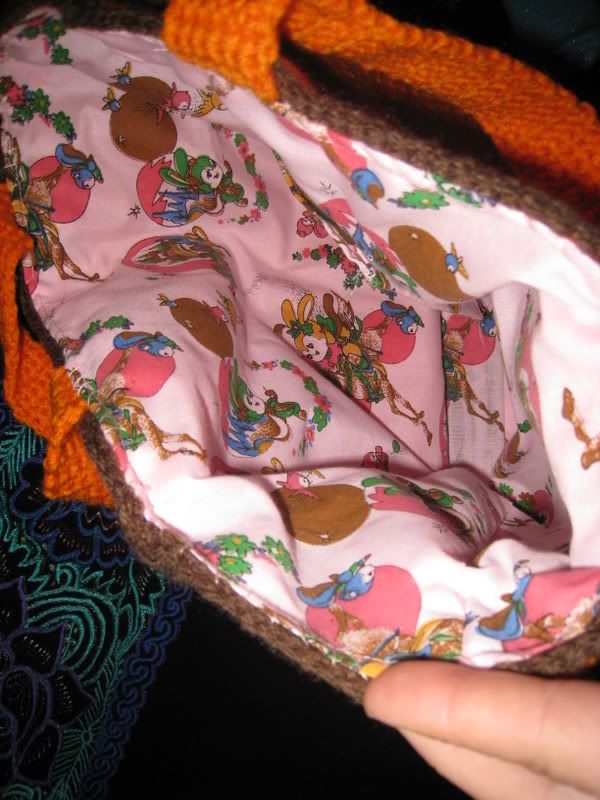 A beautifully collaged journal-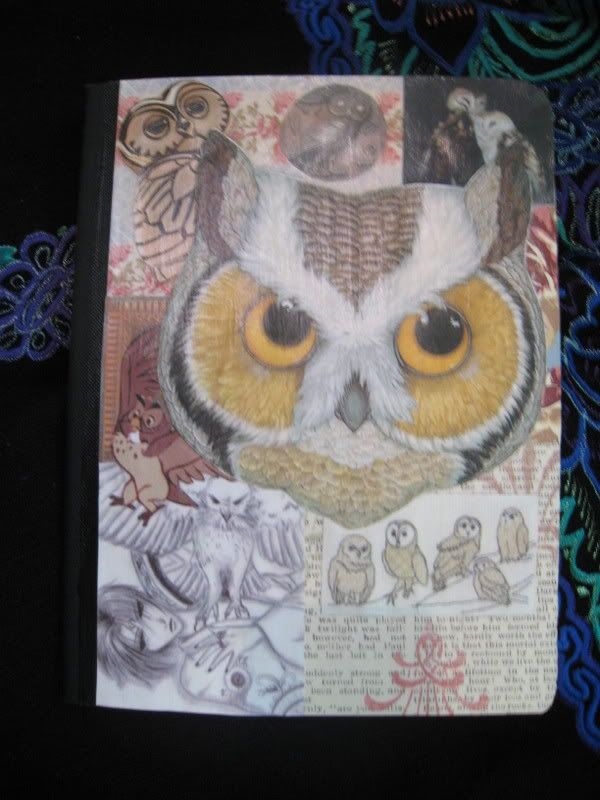 And the cutest crocheted little owls and a nice long pink scarf-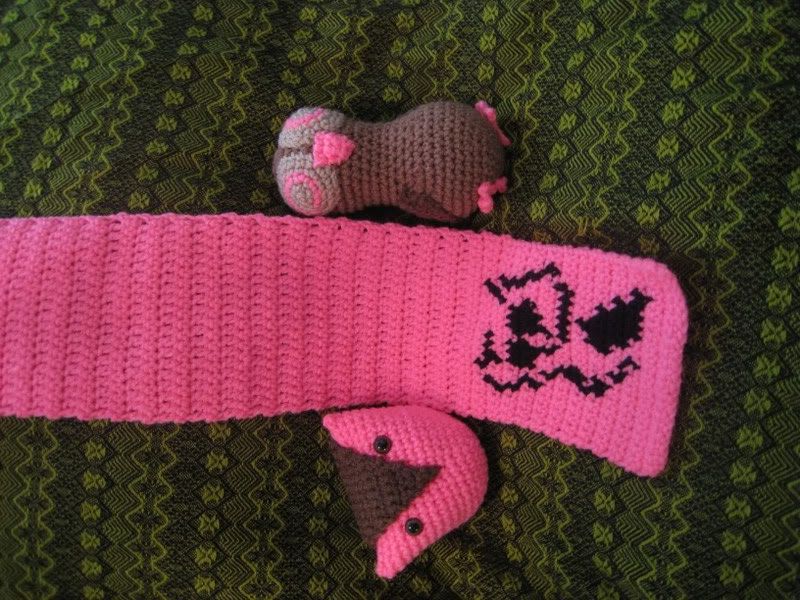 My son is in love with the owls!- I am, too!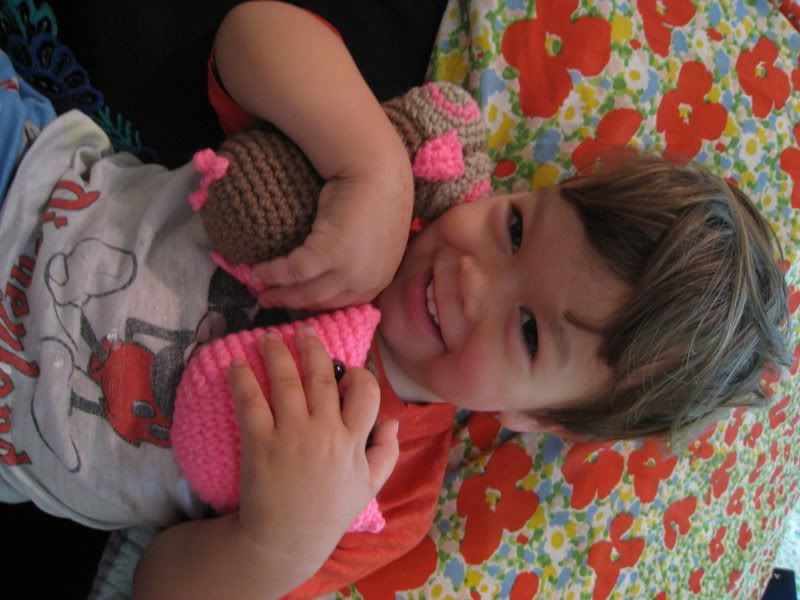 Thank you SilentMynerva, I adore everything!