This was my first attempt at making something from a pattern. Usually I post in the reconstructed section. I made this vest using the Simplicity 4079 pattern. Well I started out making it from that pattern but towards the end I kind of veered off and did my own thing.
I am happy with how it turned out.
The back was supposed to have a buckle but I opted to be a cheapo and just tie it. Plus the pattern was still a smidge big for me even after I cut it down a little so it is kind of ruffled in the back.
I also used snaps instead of buttons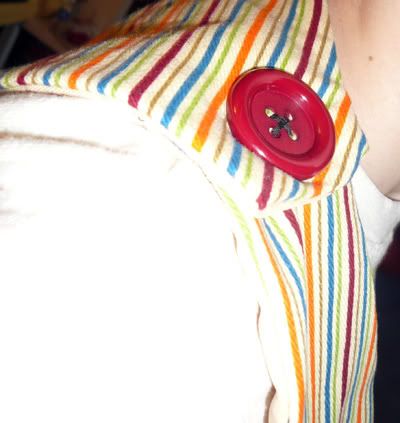 except I did use these fantastic giant buttons on the shoulders.