Hello! I got my awesome package from Cheebz, about a week ago.. I think, I have been really sick so time has kinda blurred for me. But anyway, Here are the pics of my awesome package from my awesome partner.
The whole she-bang!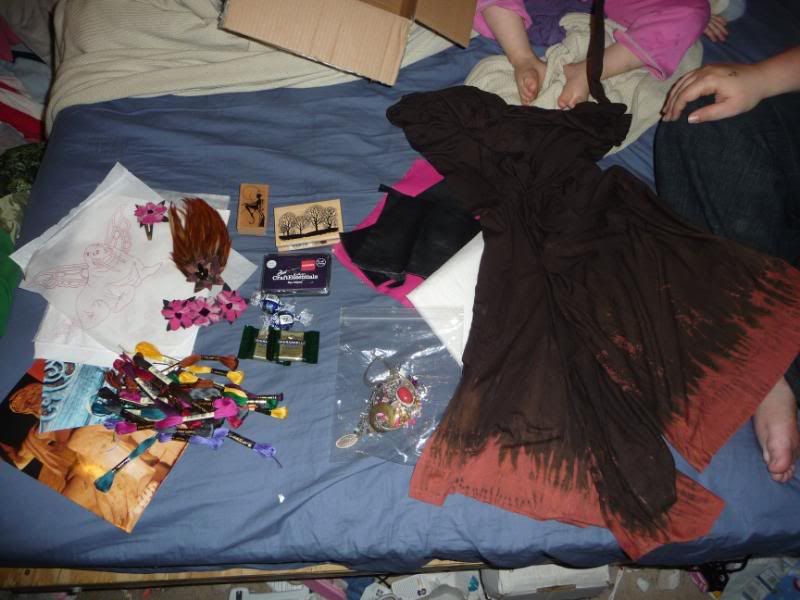 A pair of Thair fisherman pants that she made and dyed herself, oodles of embroidery floss, stabilizer/transfer for embroidery, including some that she drew Walter, the butterfly winged walrus on( He was a swap item from a long time ago! ), a bag o' cool jewelry things to be used in jewelry, a forest stamp and a fairy stamp and an ink pad, CUTE hair thingies that i am supposed to share with my daughters (shhh! I haven't told them that yet), some leather for me to try my hand at making hair thingies, cool pictures for my wall, and chocolates! (we know I was deathly ill- the chocolates are all still intake.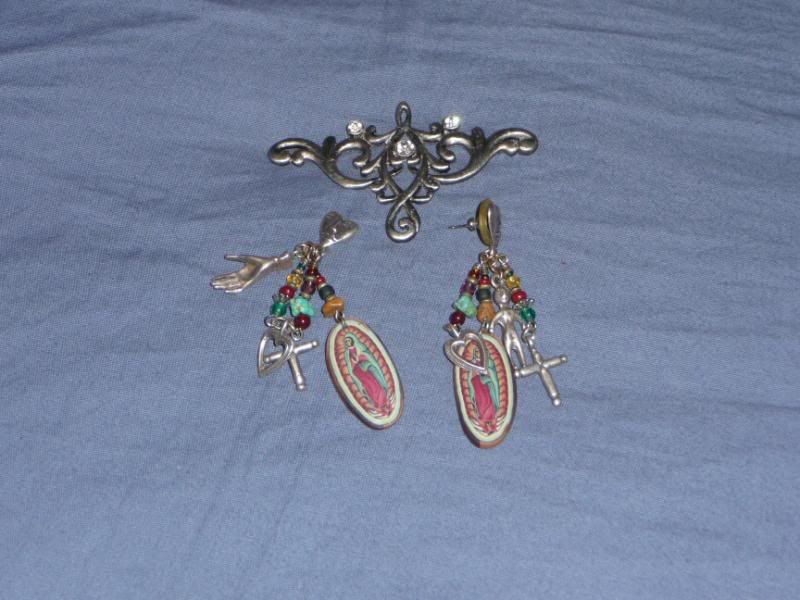 My favorite items from the soon to be jewelery bag.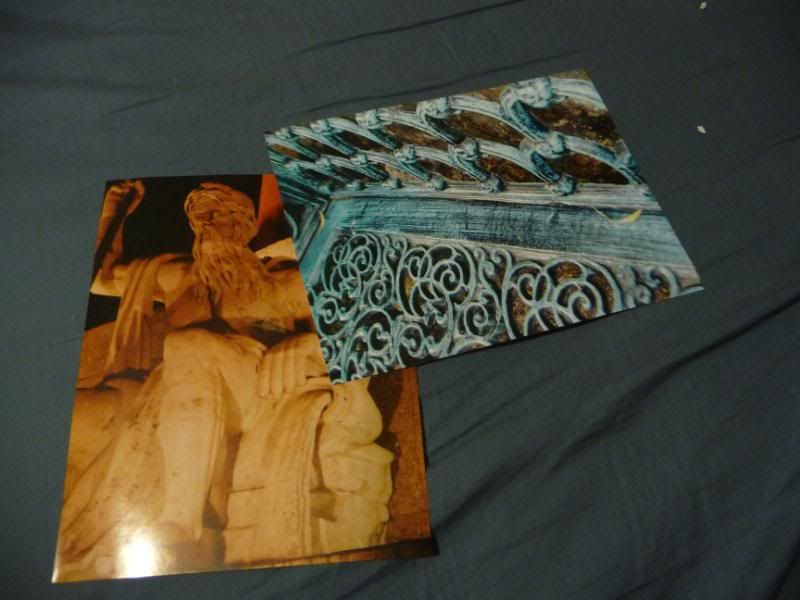 The pics that are gettig framed this weekend and going up in my bed room.
My other pics did not come out. I will take close ups of anything else people want to see. If you ever find your self partnered up with ms Cheebz count yourself lucky! She is awesome!