I've had this skull keychain since October on my car keys but it wasn't until last night that I thought, "Hey I can paint that!" So I had no paints so I used nail polish and sharpies and sealed it with glitter nail polish. It looked alright, but I wasn't so fond of the glitter. So I took all that off and remembered my husband has a whole bag full of paint from a project he's never going to finish. So I repainted it. I love it!
I still used sharpie for the turquoise dots around the eyes.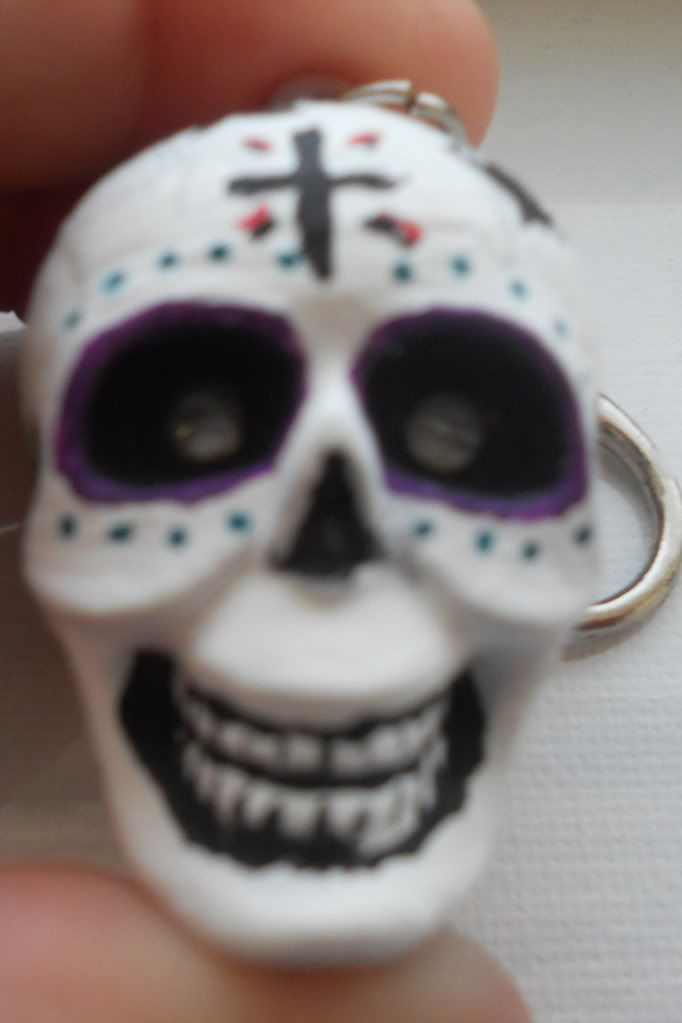 The sacred heart is sharpie.
Some crazy ass design. I didn't know what to do.