I found this book (circa 1933) in a jumble sale last year, always intending to do something with the cover. Well, this week I finally (
) got an idea, so..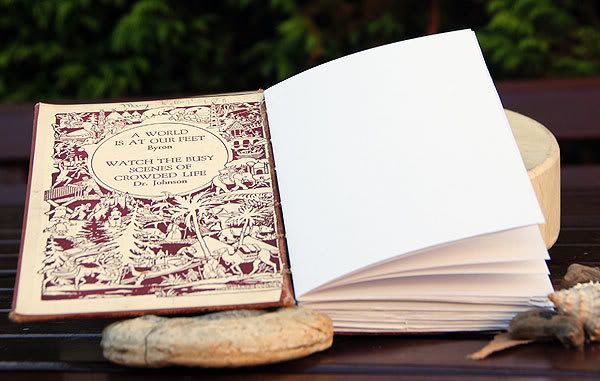 I used the original endpapers to line the covers, since they were way too cool to throw away.
Coptic stitch, 60 pages of sketchbook paper for detailing my travels (currently empty because...I haven't been anywhere since I made it XD)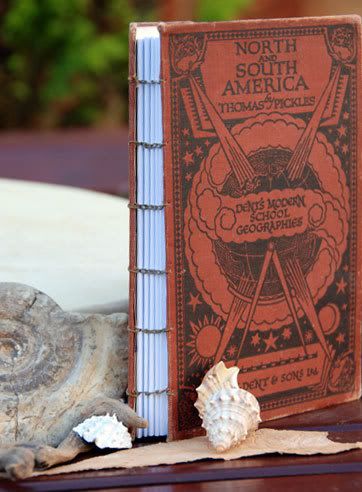 now, to work out what to do with my <1960 'teach yourself swimming' books..!