Here is my first sewing project with my first sewing machine. I took a sewing class in high school, but only made one dress and some scrunchies. I haven't had a sewing machine ever!
Here is my apron!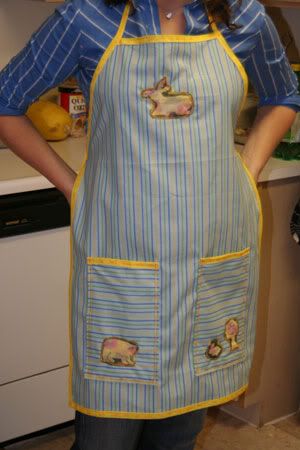 It has a moose, a bear, a bunny, and a tree.
Here is the moose: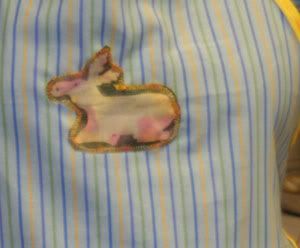 Tutorial if anyone is interested in this simple project:
supplies:
3/4 to 1 yard of fabric
misc fabric squares
multi-colored thread
5-6 yards of bias tape
sewing machine
how-to:
cut the fabric into 1/2 yard, you will use the remainder for pockets
cut off about 6 inches of the length
Then cut off the corners to make the apron shape
sew bias tape around all edges and leave extra tape for neck loop and waste tie
sew on applicaes
sew on pockets
viola!