The other day I was totally stumped as to what to get (make) one of my friends for Christmas. I was the in the thrift store when it dawned on me...felt coasters for her new apartment! I read a thread about making them a long while back, but couldn't find it, so I just improvised!
I cut five inch squares of felt and matched them together with a different color. I used pinking sheers, but you could use straight scissors if you'd like. Then I stitched in a square around the edges, and make a kind of loopy, zig-zag pattern in the middle of each of them. Kind of had to trim the edges at the end, but easy cheesy because felt doesn't unravel.
Squares to become coasters...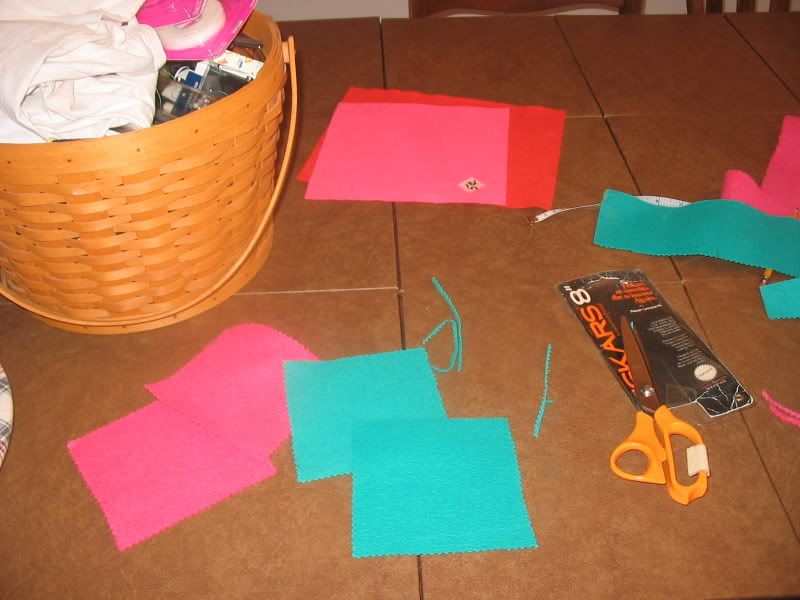 Finished!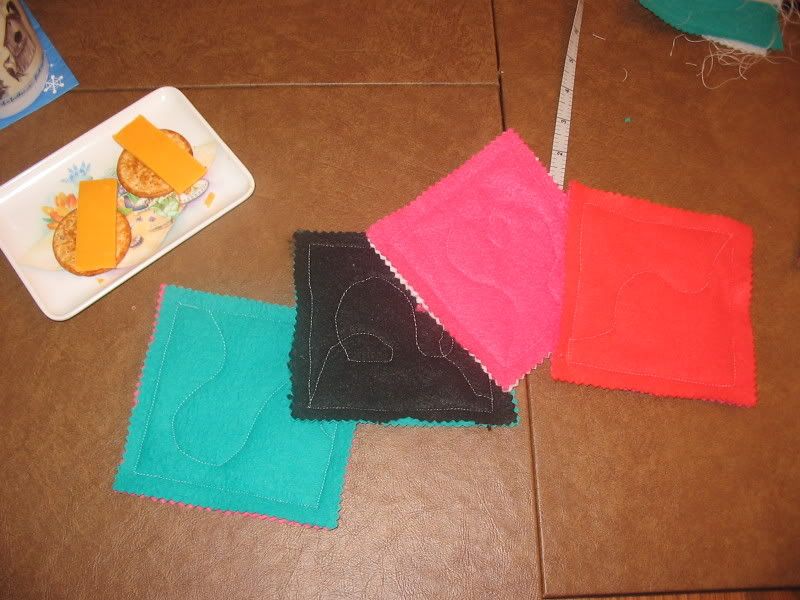 Coaster in action...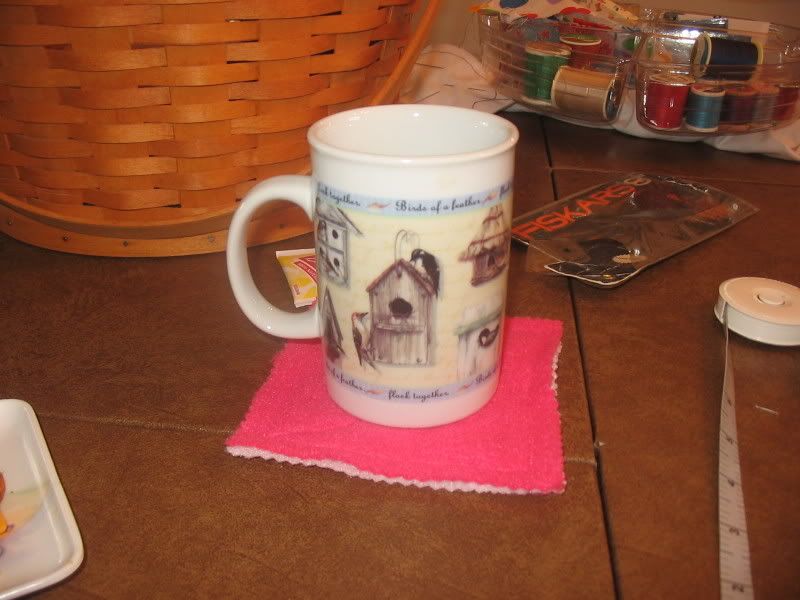 Thanks for looking!