So I'm home from college, and really, the only things to do are watch the Discovery Channel and sew.
Thus you get this unholy union of the two: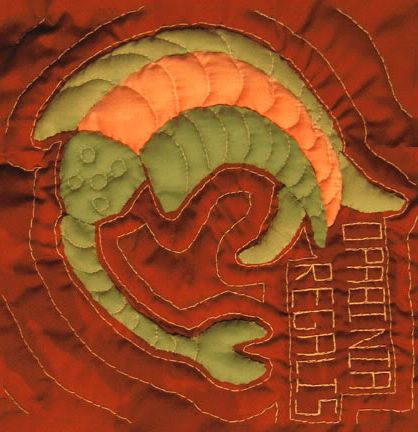 Opabinia Regalis! A fun little organism from the Cambrian Explosion. No one really knows what's going on with the trunk. Or the five eyes, but there you are. If I get enough time, I'd like to do more Cambrian creatures and make a wall hanging.
And on the Pokemon Needlepoint Challenge: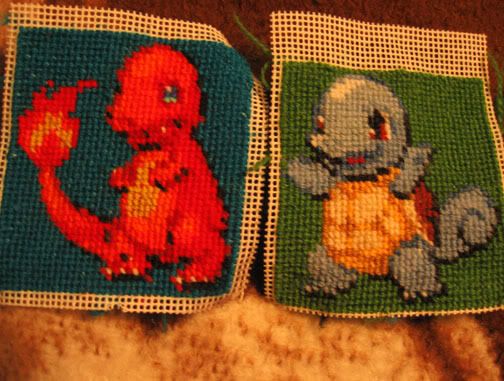 I recently completed Charmander and Squirtle...working on Ivysaur right now. Starting to run out of yarn though, anyone know where I could get assortments of it? I don't need very much of any one color. (I've kinda exhausted the thrift stores roundabouts.)
ps: not letting me post pictures at the moment, is that new?