I made my son a messenger bag out of my husband's old uniform. Since the Army decided to change their uniforms, we had a bunch of uniforms lying around, begging to be crafted into something useful. I usually make purses, but my son is way too manly for a simple purse. Nooooo he wants a manly bag for his manly self. I had made one before using a tutorial on craftster and it was so much drama for my untrained self that I swore I would never make another one. I had to rip seams out and redo it over and over and I had a bazillion holes in my fingertips. This time, it wasn't so bad. Plus I had the added benefit of iron on interfacing and an nice uniform to work with. The boy was totally stoked. And that makes all the blood on the inside of his bag worth it.
This is a before shot after I cut off the sleves and the collar and separated the back from the front of the uniform.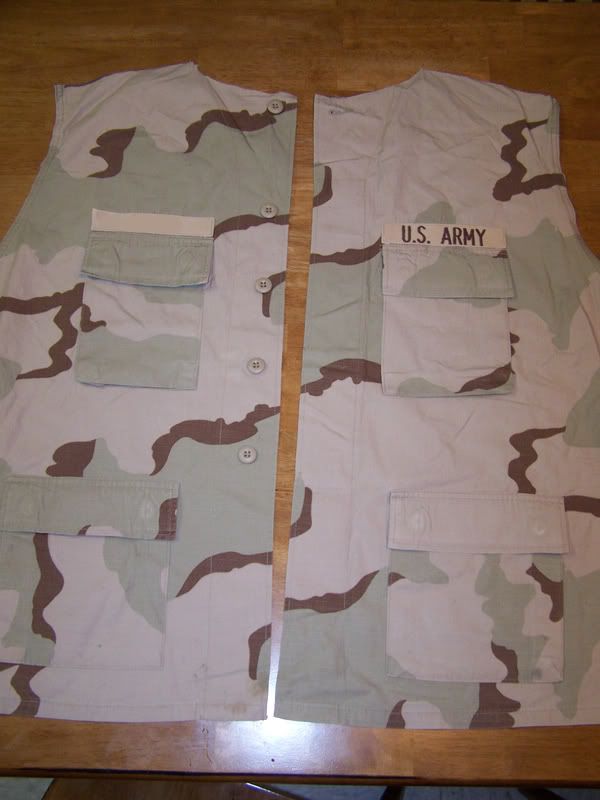 The front of the bag. I tried to use as many parts of the uniform as possible. I used the tabs and buttons from the sleeves as closures. And the pockets and nametapes are from the front of the uniform.
After lifting the fron flap. The pockets are the bottom pockets from the front of the uniform. The rest and the back of the bag are from the back of the uniform.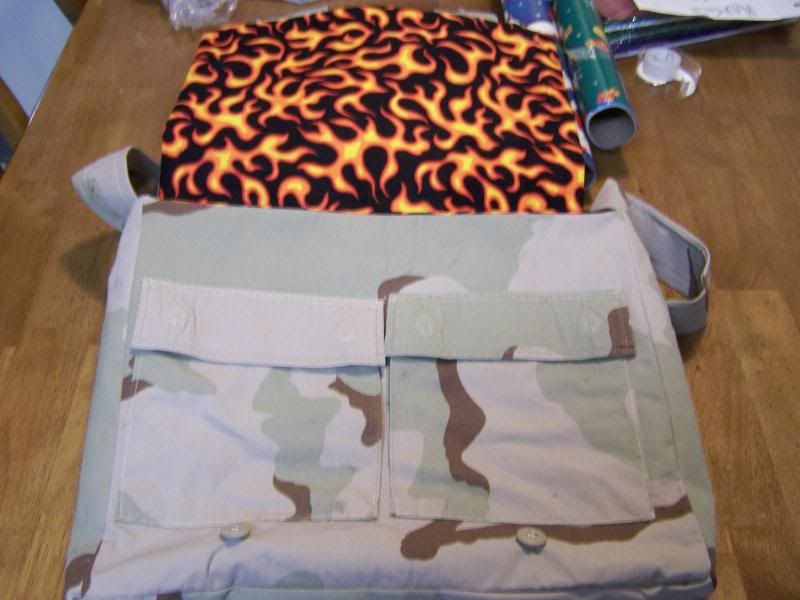 Bitchin flame fabric shows off the boy's firey personality.
Opening the present. He was really excited because he knew what it was and he had been begging me for a bag for ever.
Posing with his new bag. Strap was too long but he'll grow into it. Made the strap from the pant legs.