I've had this spice rack for years and years and it never really got much use other than taking up precious counter space in my tiny kitchen. I was planning to toss it when I realized it could be beautiful with just a little help.
I painted it and covered the jar tops with AMAZING glitter sticker paper. It became a great home for all the tiny craft accessories that were usually hard to find. Now I always know where all of my googly eyes are - what a relief! Plus, I can see where everything is and access it easily because the rack spins. The pop of color is so much fun in my crafting space!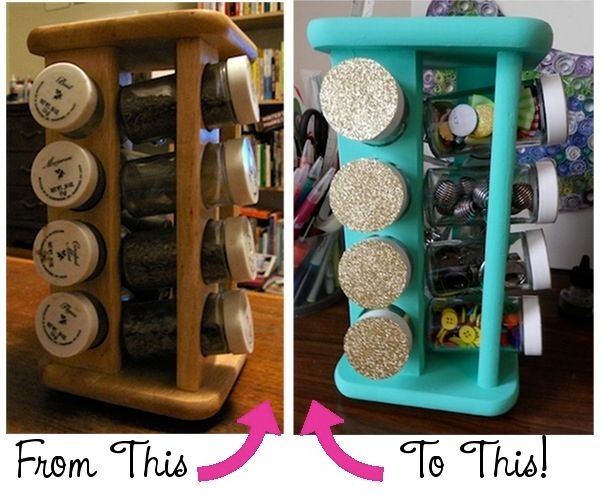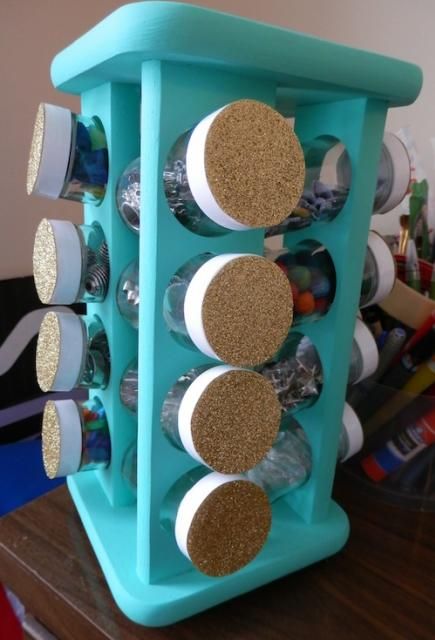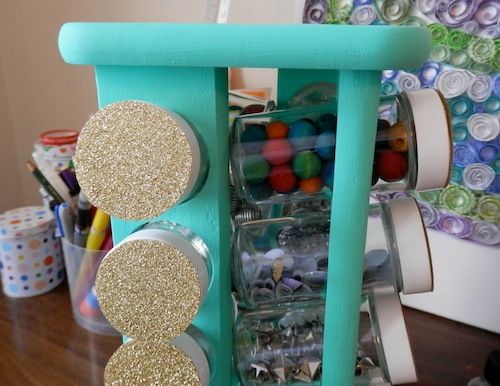 You can see more pictures and a full tutorial
over at my blog
Thanks for looking!