I kind of freaked out when I found these strands of GIANT pom-poms at Michael's recently - has anyone else seen them? They are eye-catching, to say the least, and come in a bunch of bright colors. I worked some into a fun (but kind of frivolous) pom-pom necklace and I can't wait to use the rest of the pom-poms for something else.
Here's the finished necklace: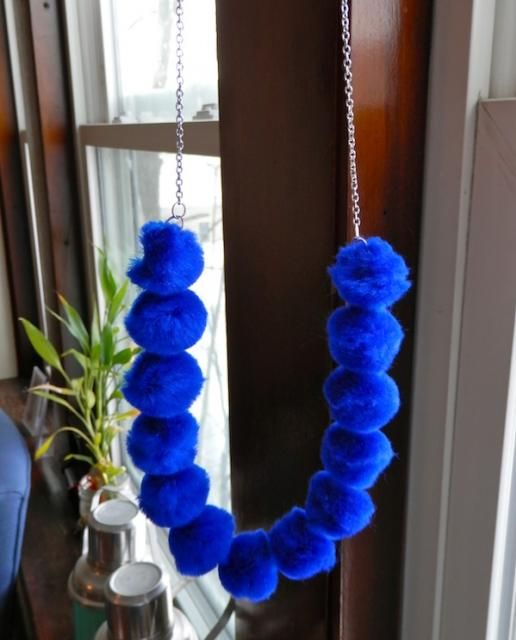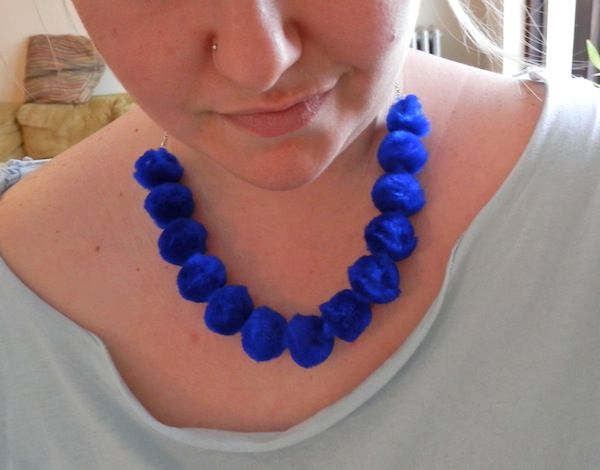 More photos and a full (super simple) tutorial over at
my blog
.
Thanks for looking!