I had a bunch of these colorful mini feathers laying around so I decided to make a feather statement necklace to show all of the colors off at once. Here are some photos of the the process and the finished feather necklace: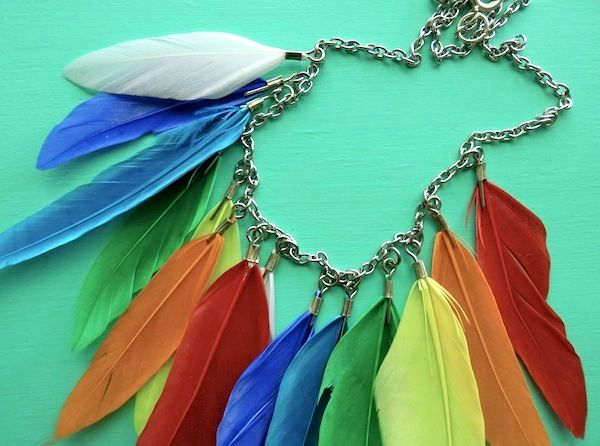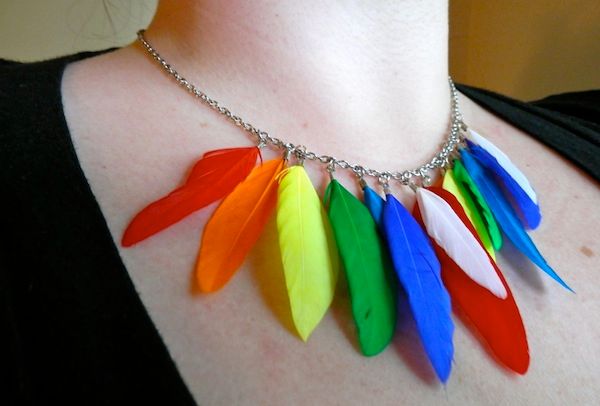 If you want to see how to make this necklace, I have a
step-by-step tutorial over on my blog
.
Thanks for looking!