Oh my god it keeps going! Yet another creation of that crazy girl who calls herself Max California.
This isn't my favourite. It's very cute, prolly look better on someone a size larger than me. It's a little short for my liking, but it's not like it's super short...
Panel-lined bodice with cheetah-print contrast band around the top and matching ruffle. Two thin stripes of cheetah print feature in the centre front. A seperating zipper does up the back with a little tie over it which features a
poor explorer's shrunken skull...
Watchout, this jungle doesn't take too kindly to strangers.....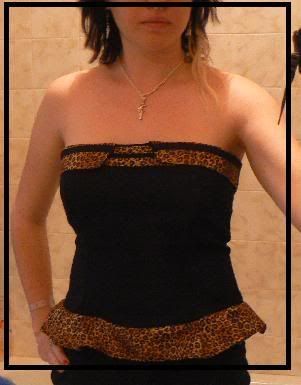 ((this top does nothing for my figure. Trust me, i'm not that thick around the waist.. and those saggy pants don't help either
))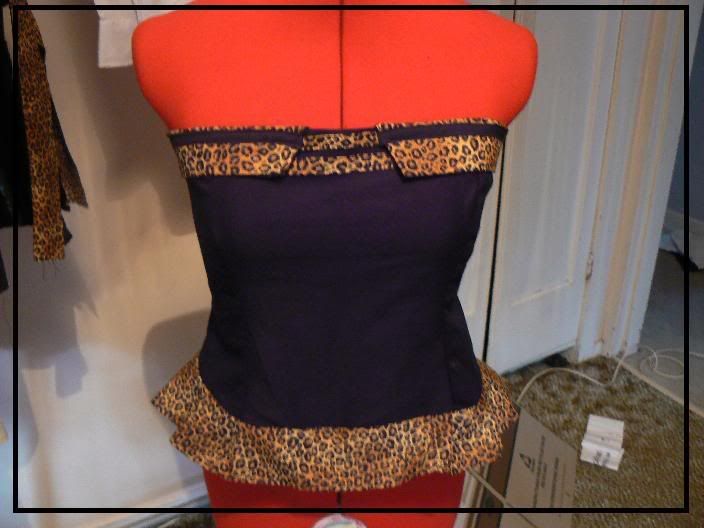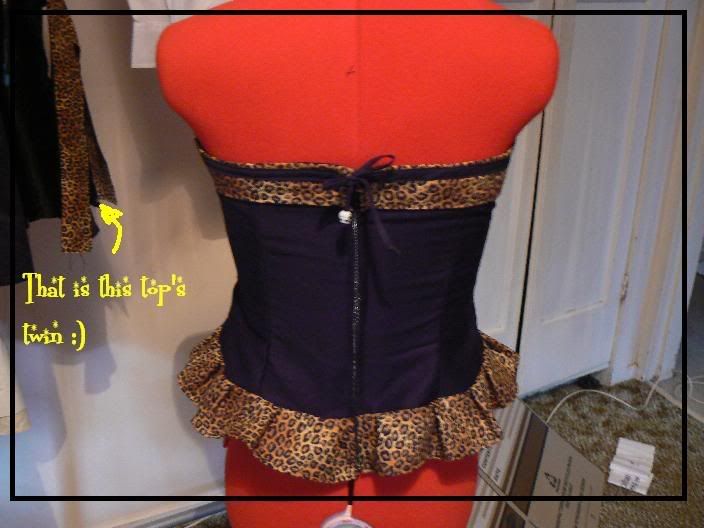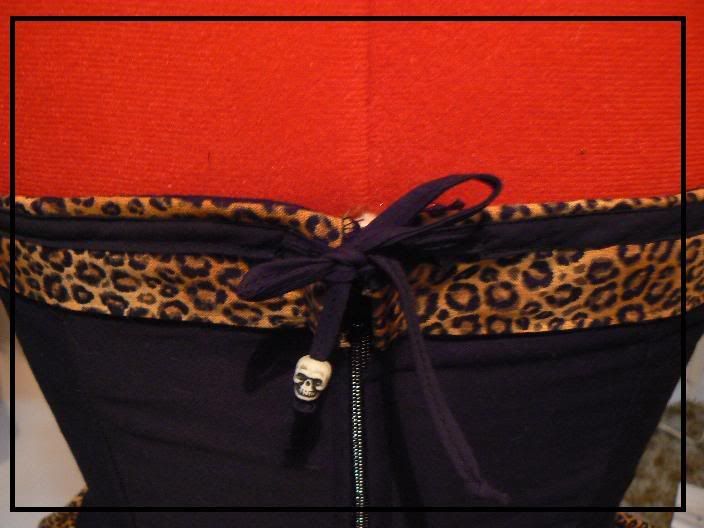 oh yeh, iHurrah...