Well, I was going to put these pictures in the "Show me your Bedroom" thread, but that thread seems to be locked. So here goes:
Half of my room is Renaissance-esque, the other side has a more modern look with lots of black and white. The Renaissance side, and a closeup of my dresser: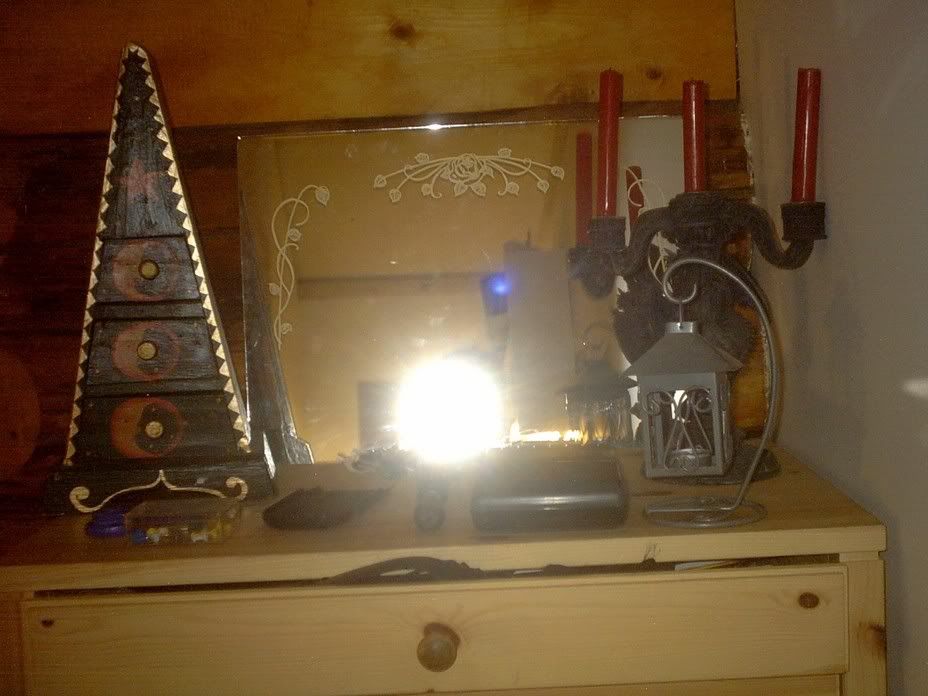 The modern side, and views of my desk and bed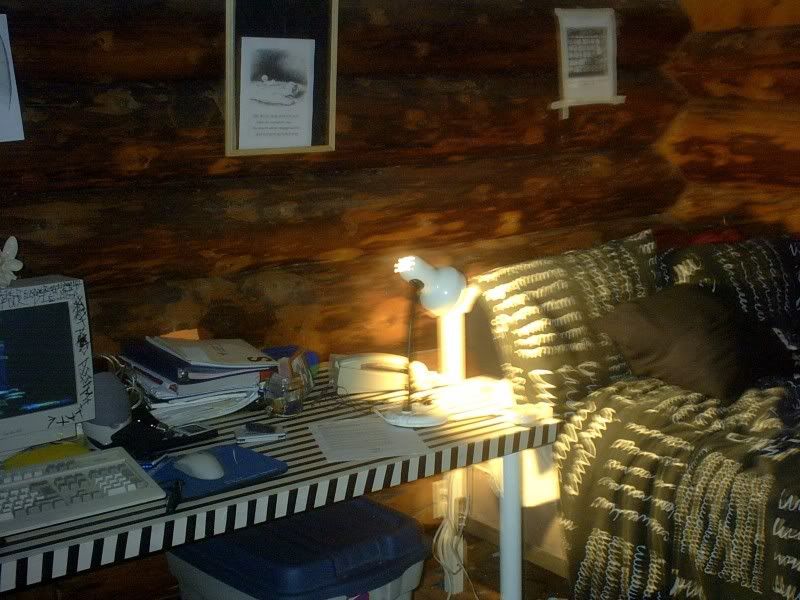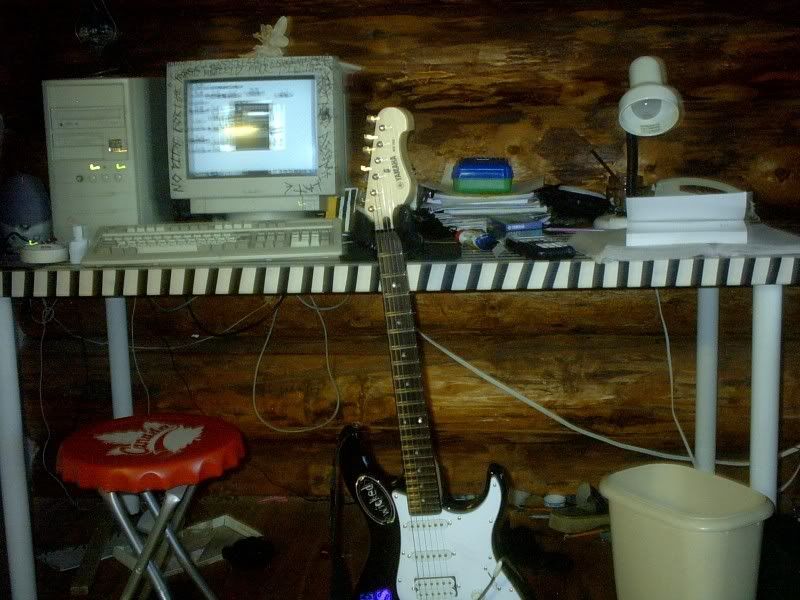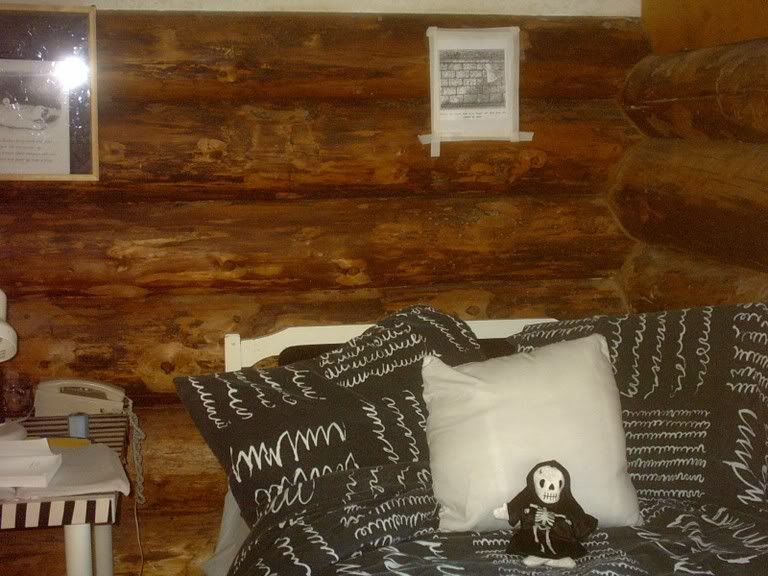 My closet: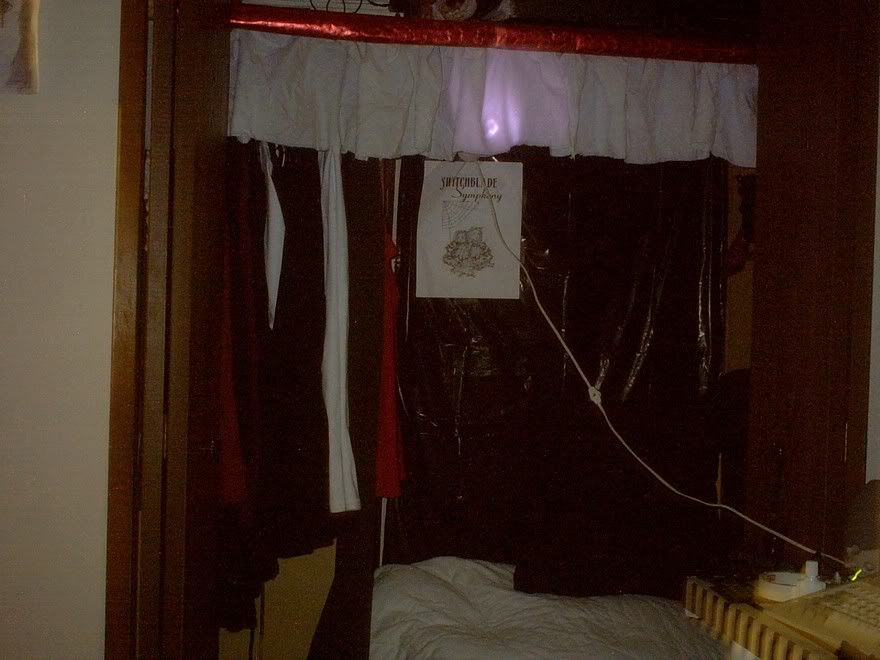 I'm in the closet, interpret that as you like...