I suppose this belongs on this thread, let me know if I'm wrong...This is a piece I did for a recent art show. The show was titled "I still hate pink:A feminist art show" What a title. The show was put on by some dudes who own the gallery and while I'm glad they decided to have an all female art show, maybe they could of picked a more positive title? Oh yeah and just so it didn't make any sense, all the pieces had to be mostly pink. Ahh well, this is what I submitted, it's adhesive vinyl cut out with and X-Acto knife and mounted to MDO board, then held together with pink string. I really like how it turned out! What do you think?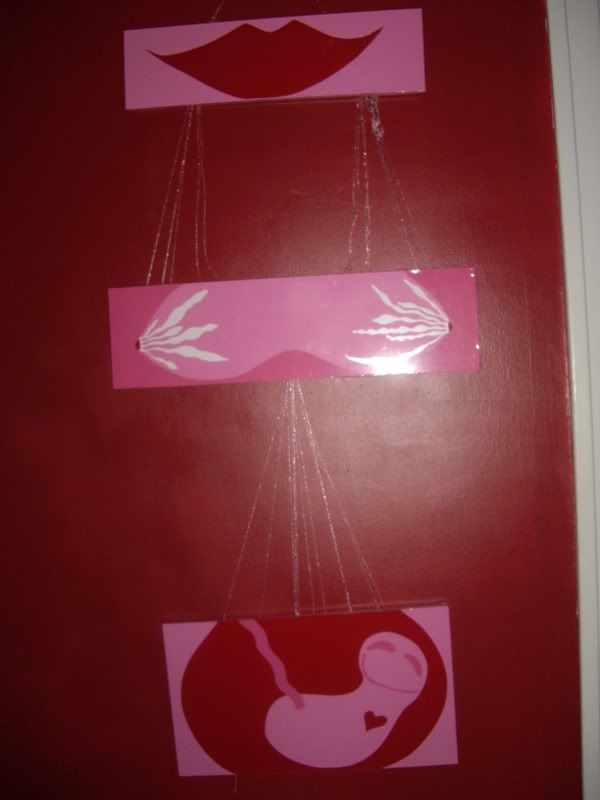 The piece isn't crooked, I am.
Close ups of each panel. (sorry 'bout the flash)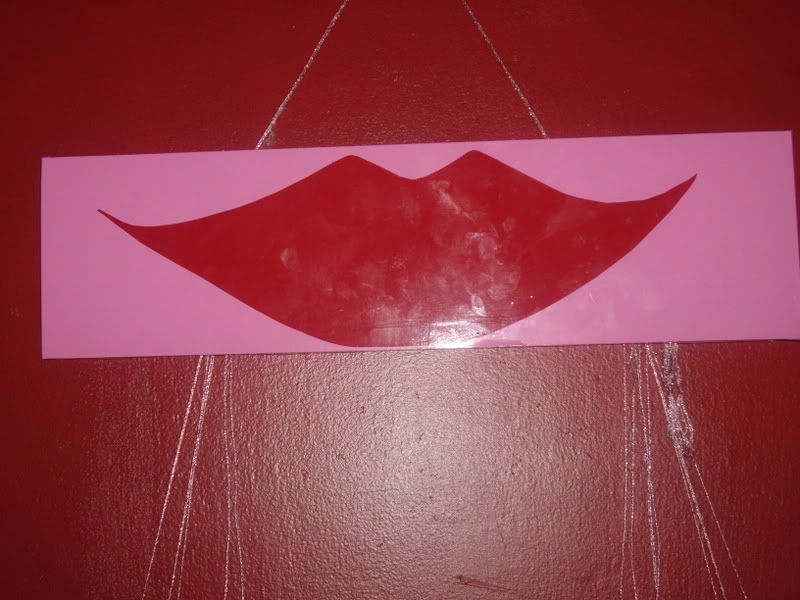 Geez, you'd think I woulda at least wiped off the finger prints before I took the pics!