Wow, Zen Gwen, you got me right on the button!!
She sent me a wicked awesome package: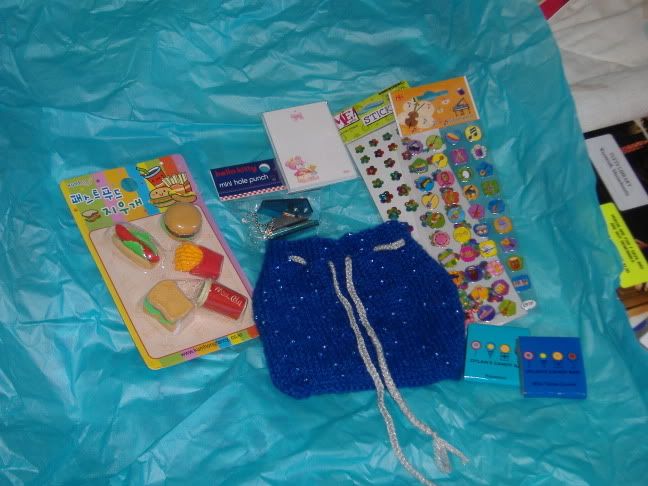 -1 AMAZING blue knit pouch with silver braid drawstring and blue seedbeads knit right into the fabric....I am in awe.
-Stickers! 1 sheet rainbow flowers, 1 sheet musical instruments
-Hello Kitty miniature blue hole-punch (I cannot tell you how many times I've wished I had a hole punch on me!)
-two yummy chocolate squares wrapped in blue paper
-adorable little notepad
-Korean food magnets
And to top it off, each thing was wrapped in blue tissue paper, and again in a sheet of blue and a sheet of green with white polka-dots. Thank you so much! Everything is fabulous!
Thank you so much, I love everything!