Ok ya.
This happens every year at this time. Michigan winters are so brutal. I need bright, happy, cheery flowers, and I need them NOW!
I made these pendants out of clear glass with millefiore sandwiched between. I'm pretty thrilled with them, especially the orange one. (I'm making one for myself right now!)
I like the way this pic turned out...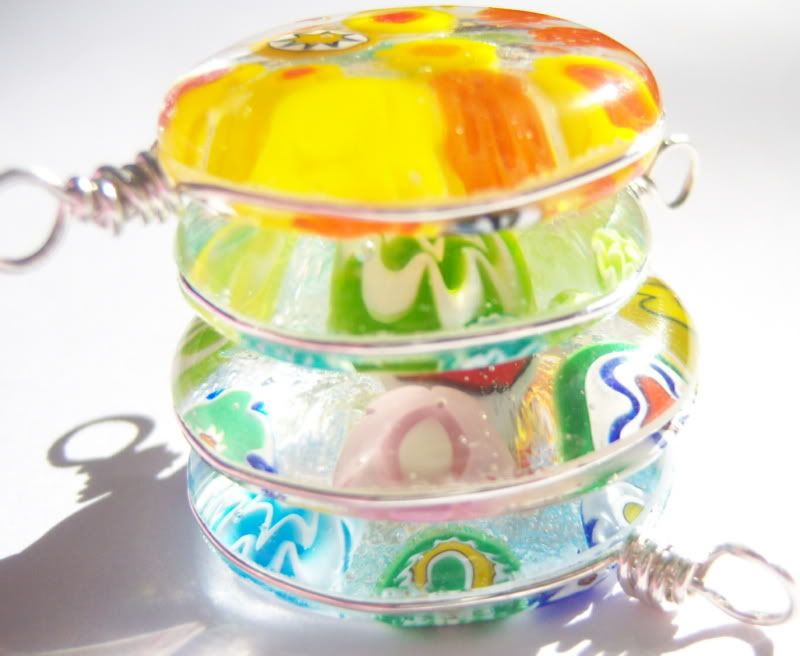 and here's a pic of them all laid out...