I am working on some slippers for a personal swap (Hi Selise!)... and I tried a couple of patterns before I just decided to wing it and do my own... Check them out, I have not fashioned a button yet, and they are a bit small for my foot (Selise has a smaller foot than me!). Oh, and I have not done the left one yet...Please excuse the terribly hairy legs
, it's pants weather here now!
On it's side...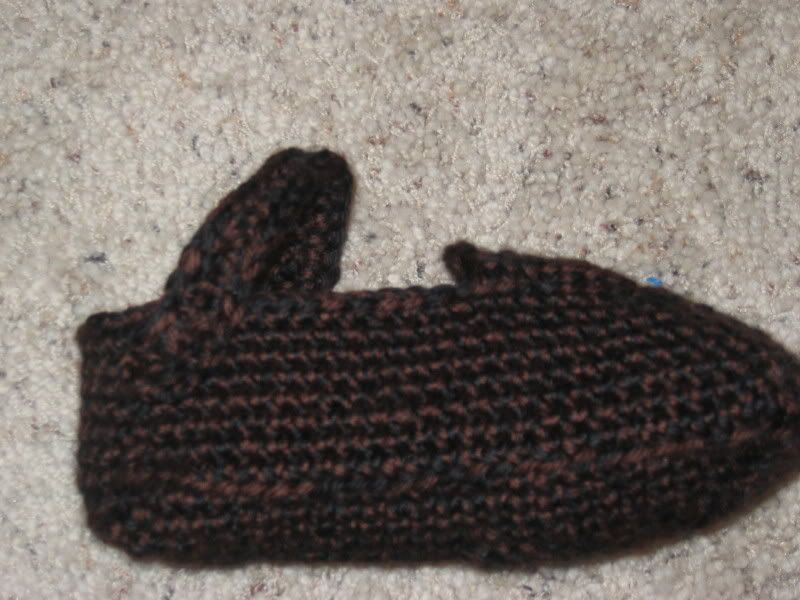 And modeled by King Kong
....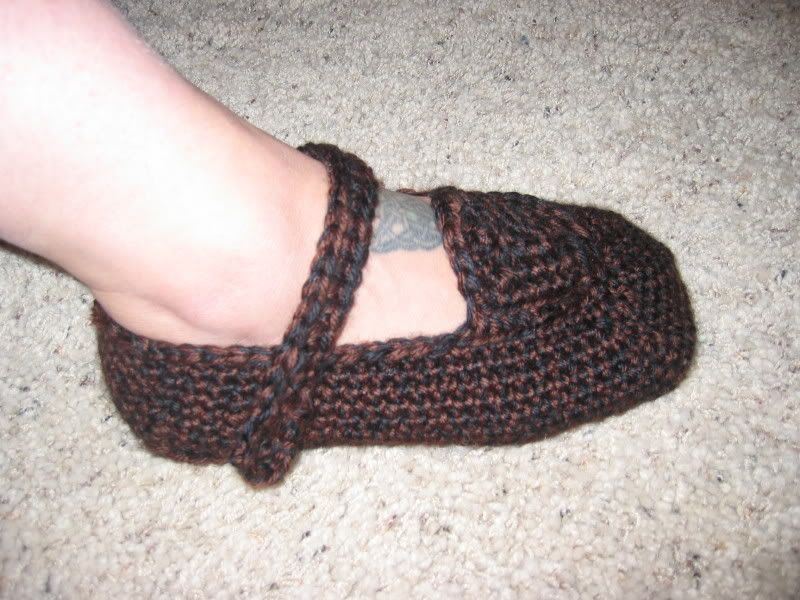 Thanks for looking. I plan on making more for Christmas this year... I'd love to hear what y'all think! Thanks!