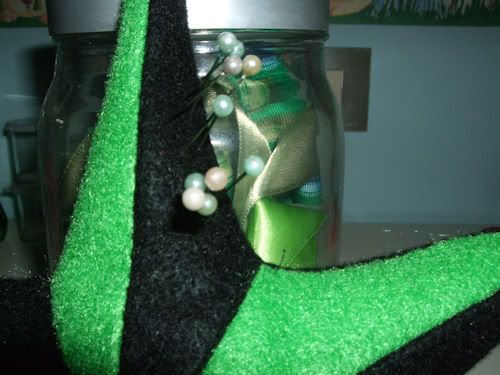 This is Buddy. Buddy is a pincushion.
This is Buddy with his friend Toshi. Toshi kept me company while I sewed Buddy up from some felt. And cursed at my sewing machine.
This is Buddy's new home, on my craft desk.
Buddy's a little wonky, but I still <3 him! He's wonky because I've never made a pincushion before, and frankenstein-ed a printout of a nautical star to make my own pattern. It was a good learning experience, for sewing my first completed project flying solo. It took around 3 hours start to finish, with a good 30 minutes trying to wind a bobbin, including all the measuring, cutting, and stuffing.
He's inspired by my tattoos:
It's crazy how much more confidence with a sewing machine such a tiny project can give you. I think it turned out well for being a fussy geometric shape. What do you guys think?