I did a two page 12x12 layout of pics I took last spring of my farm.
The left page: ( I have no idea why the main photo looks crooked...its not in person?!)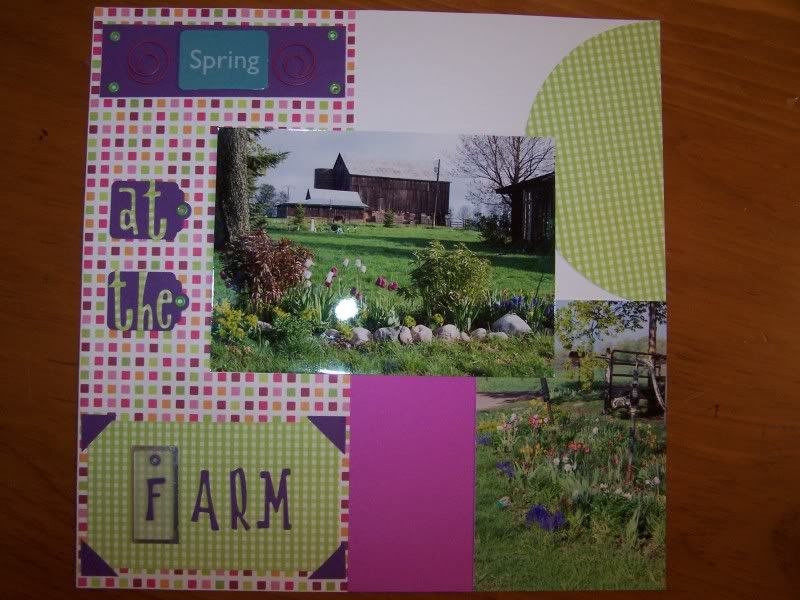 Right page
Together: (this is blurry, but you get the idea)
My boyfriend Kevin at Balsam Lake, Ontario, last June. (for details for what I did to the page see my blog in my signature)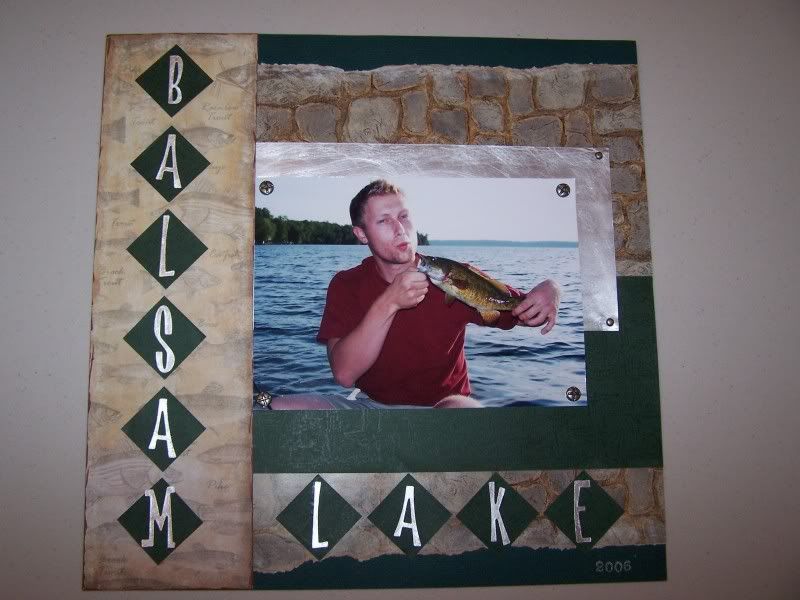 My dog, Troy. I did this layout late last summer.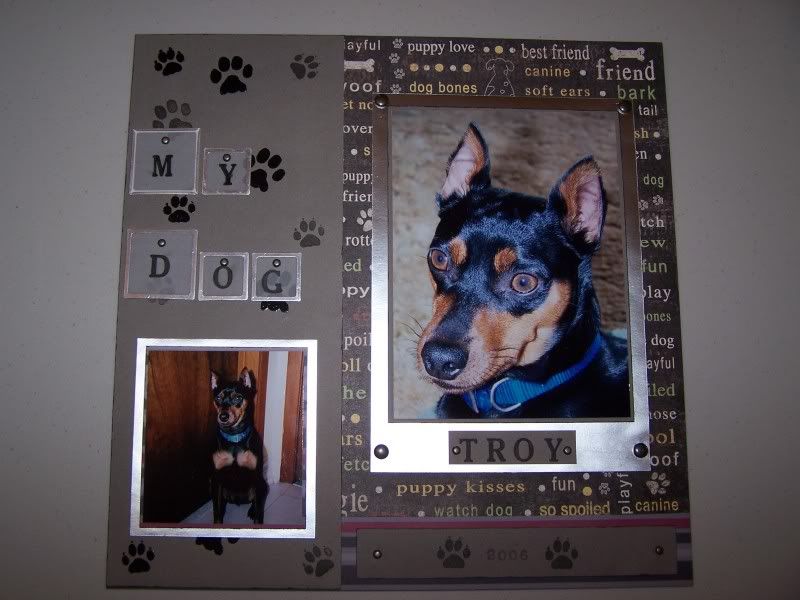 Any comments or suggestions?