I received a package from Goldfishgirl yesterday and it was chock full of Potter-y goodness!
First we have a picture of the cute t-shirt and Gryffindor wrist cuff (I had a pic where I was smiling, but it was blurry :/):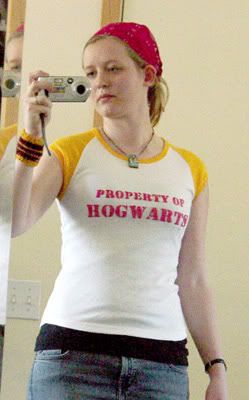 Next up, my Animagus Hat. Now I too can look like Sirius Black! Hee hee.
: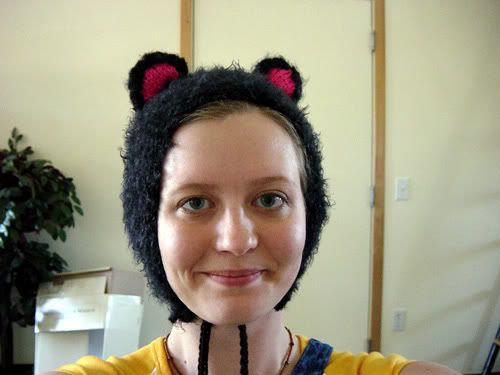 An adorable knitted Pigwidgeon wearing a Gryffindor scarf!: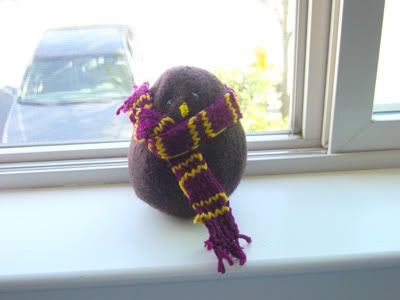 I also got a beaded bracelet in Gryffindor colors, and a really awesome and sweet tote bag that has Moony and Padfoot on it. The picture of the bag didn't come out, so I'll take a new one soon and post later. Thanks so much for all the stuff!!