Cute stuff so far you guys! I got all my stuff from TessTessi finally. She had to send it out in 2 waves.
First off we have this absolutely awesome handsewn pillow: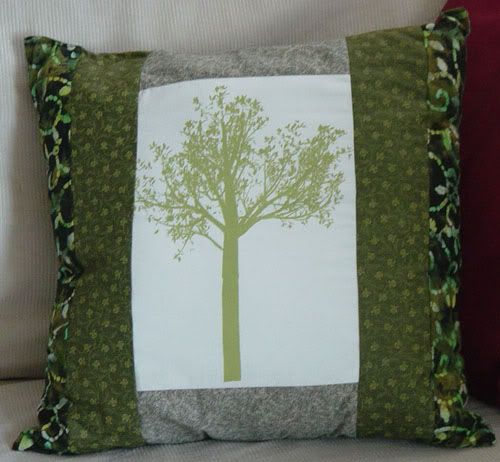 And here it is stylin' on my corduroy Ikea couch: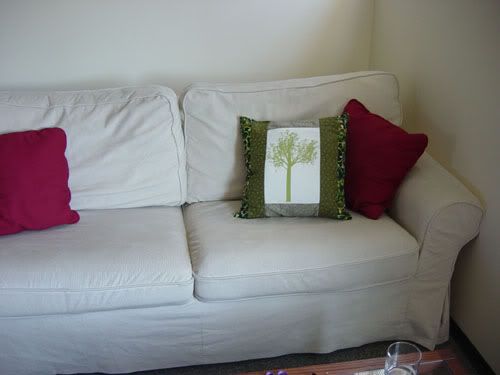 I really love the way it matches with the furniture and pillows I already have! The other furniture in the room is a brown plaid armchair, and the pillow looks right at home on that too. The tree print is something that she received in the other tree swap.
Next we have the BAG OF FABULOUSNESS!: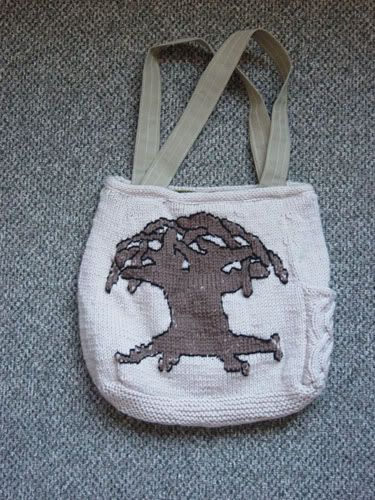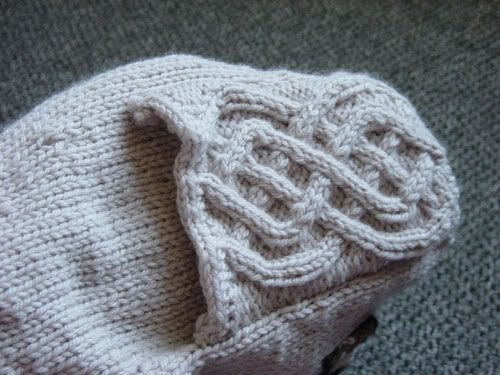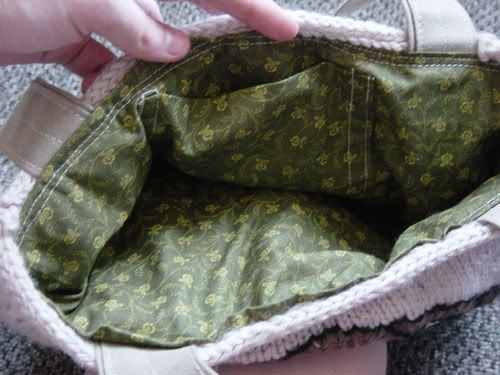 It's really heavy and durable, and the lining fabric matches one of the fabric strips on my pillow. It really looks great and professional! I would have taken a pic of me wearing it so you can see how big it is (it is quite large), but my camera battery was dying so I had to just snap some pics really quick. It's got a pocket on the inside too. I love it.
I also got a cute little journal with a tree branch pattern on the cover, and 3 little boxes of herb starters (mini pot, dirt coin, seeds).
YAY FOR TREES