Group shot
Amazing headband and Bracelet. The headband is especially nice because I am trying to grow out some horrid bangs and I rotate the same 3 headbands all week lol.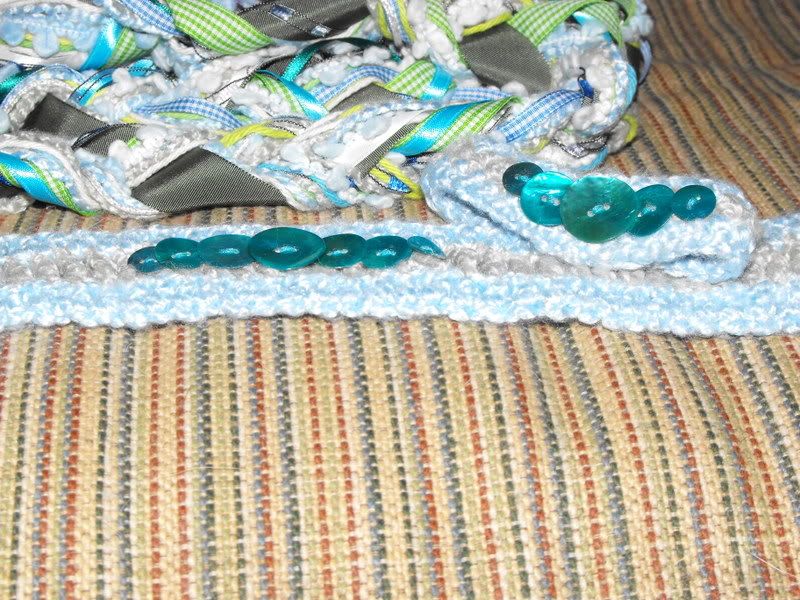 And an action shot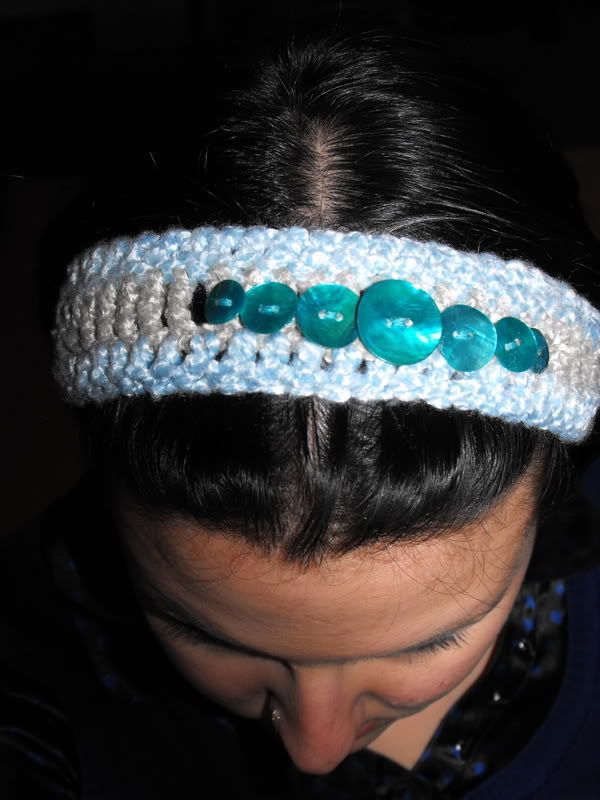 This gorgeous scarf is very long probably six feet of ribbon and yarn twisted and braided. I super love it. I am wearing it now
A wire and bead necklace that I will be wearing to work tomorrow. It is really artsy and funky.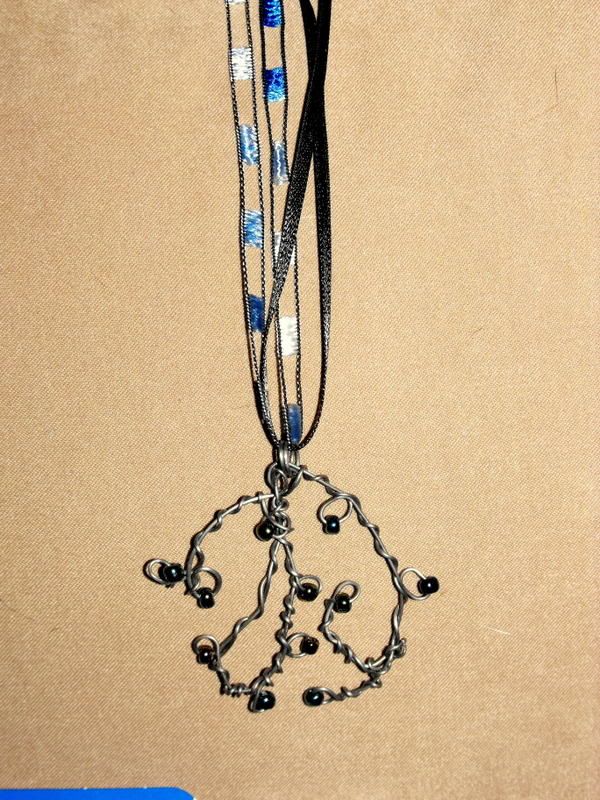 And a cutie little faerie she is so sweet. She lives in my indoor garden area.
And lastly the chocolate which I am reluctantly sharing with my boyfriend.
Thank you Kartiana!! You are awesome!