Hey Craftsters! I made this purse for my Spanish teacher who's been teaching for 40 years and is retiring. She loves Elvis and I hope she loves this bag too. Enjoy!
The whole bag, excuse my not-so-professional photos.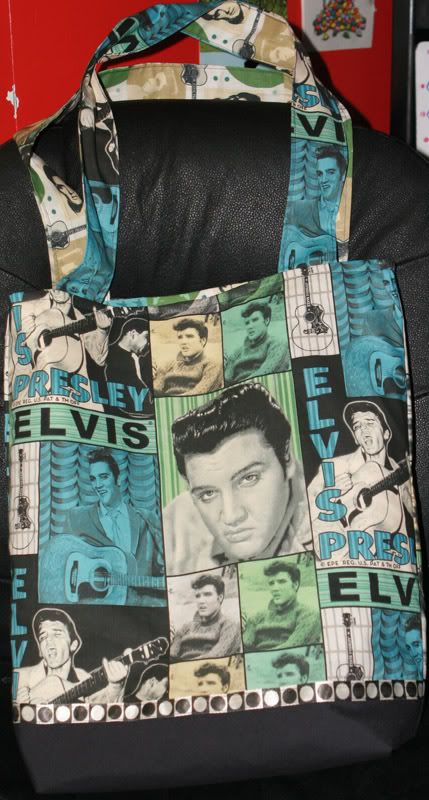 Close-up of the fabric and ribbon trim.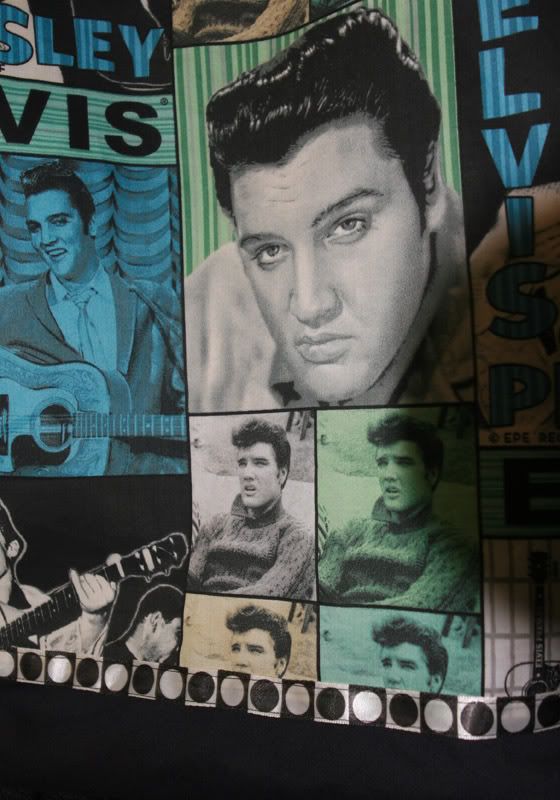 Inside of the bag, shows the two pockets.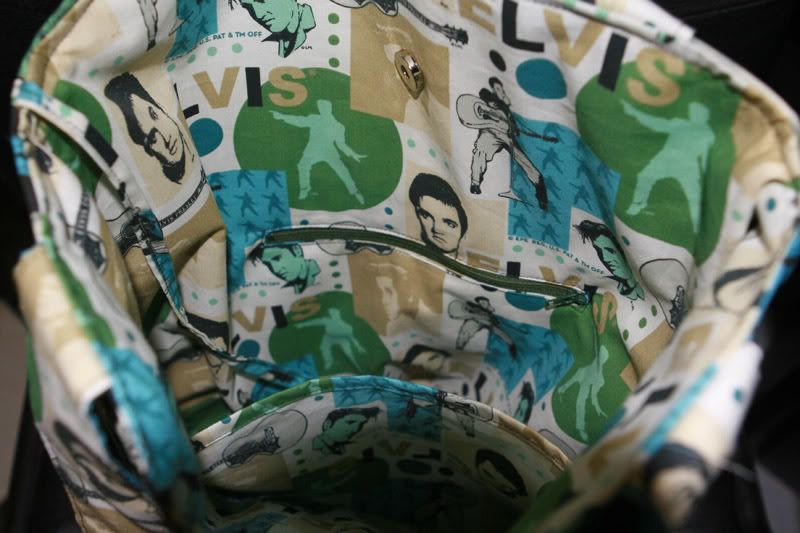 Shows the key-finder.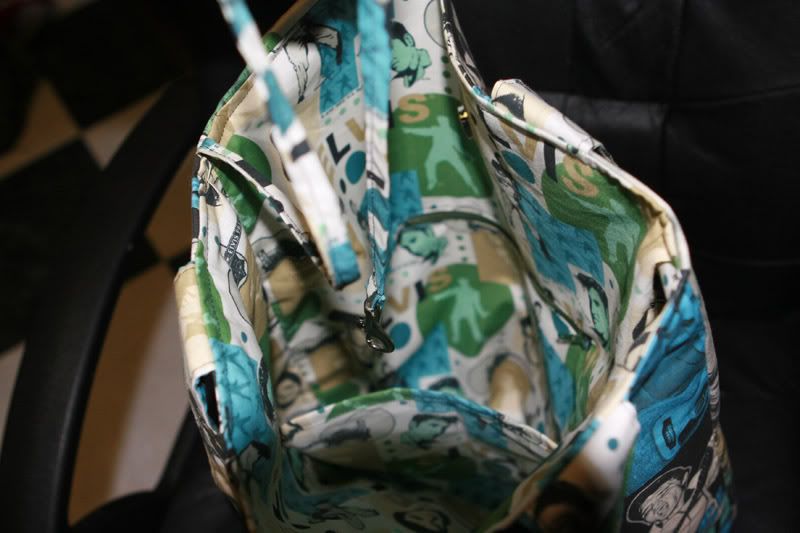 Thanks everyone for looking!