Hey everybody. So, with the greatest show on earth ending this Sunday, my boyfriend and I decided to stencil LOST t-shirts to wear to the finale party we're going to. We used to the freezer paper method.. way easy! We had a ton of fun doing it too. My mom even asked us to make her one!
So.. without further ado.. here they are!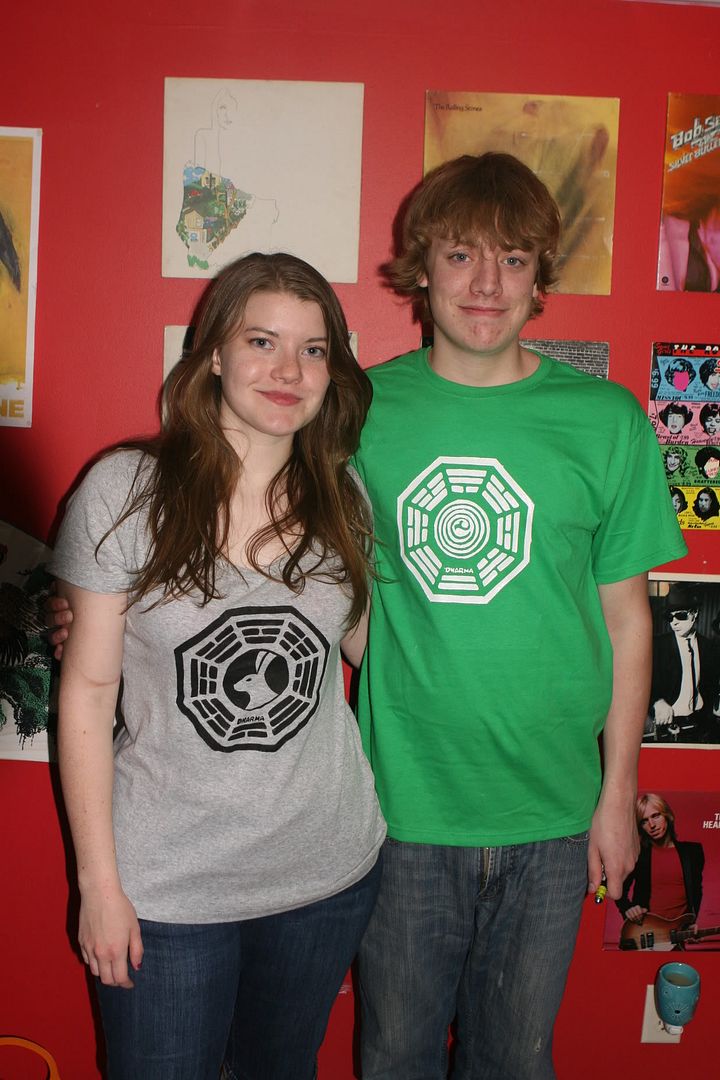 Both of us!
Close up. I did the Looking Glass.. he did the Orchid.
And just for fun...
(His name is Jacob, btw
)
So I realize you kind of have to watch the show to get the shirts.. hehe, oh well. Hope you enjoyed them anyway! Questions and comments welcome.