For my FI's Dad, we're getting him Cubs tickets and a t-shirt. For my FI's Mother, I'm making her this lace stole. I was inspired by the Somerset Weddings magazine to try this:
I went to Vogue and bought tons of their remnant lace, in 5 yard bolts. Then, I prepped a huge cauldron of tea bags (50 tea bags all steeped in hot water) and tea stained the lace. I put the lace in at different intervals over a 36 hour period, so that I would have varying levels of colour. This worked perfectly, and I got a lot of variance.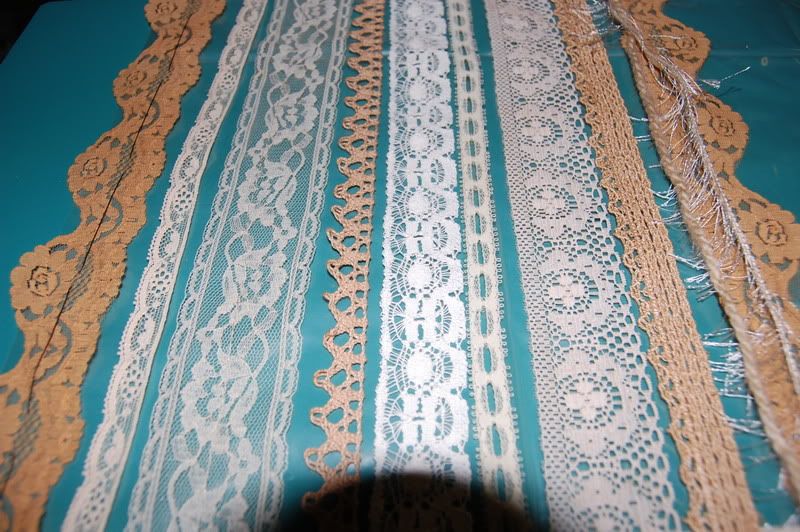 My Mom and I cleared her basement kitchen counter, and we set to work cutting 2 1/2 yard lengths, knotting at each end, and laying them out in a pleasing pattern.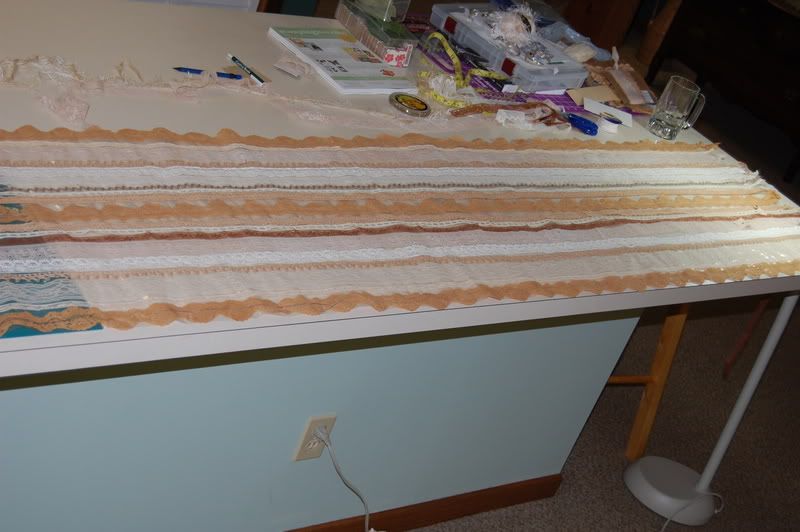 We then adhered them to the wash away stabilizer, by running seams down them with the sewing machine. This is totally a two-person project. It would have been so unmanageable on my own.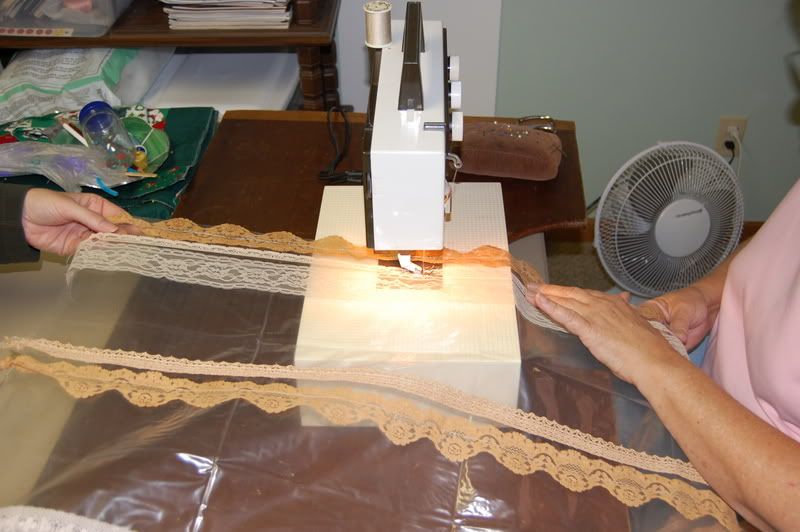 The next thing I have to do is hand sew in the fibers, in between the lace rows. Then, we can sew the grids into the lace. After that, it will be all ready to be put into a hot wash, to wash away the stabilizer and leave me with a lovely lace stole to present to my future mother in law.
I'll post those pictures next week. I am going out to have my second dress fitting this weekend, I am wearing my Mom's dress that she and my Grandmother made in 1962. And I will work on finishing up this stole while I am out there.
Hope you like this project!
I was at such a loss of what to do for my FI's Mom, before I saw this stole. It is perfect for her, because she collects Battenburg (sp?) lace and loves dramatic, romantic things. I hope she loves it!