As wonderwoman haven't posted any pictures yet I post mine. Yucky flashy pictures done last minute.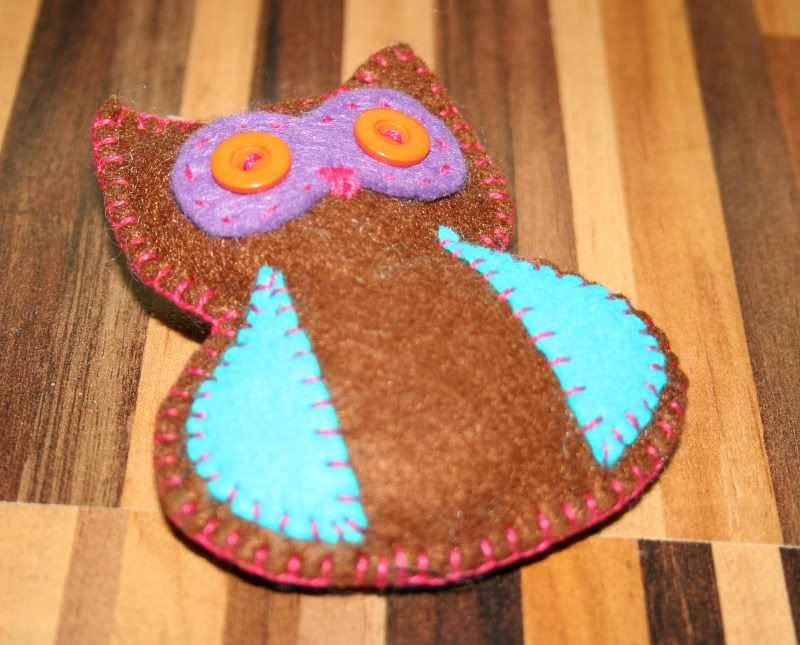 The small item. She mentioned that she collects owls so I made her this hippie colored broach. I fell in love so much that I'm probably making one for myself
The big item. It's a mini travel bag.
And the medium item. Her wists inspired me to make this necklace. I see more coming along.