I was feeling a little "yee-ha!" so when I needed a little bag for all my various things I carry with me daily (to keep me looking pretty!) in my purse, I decided to cowgirl it up a bit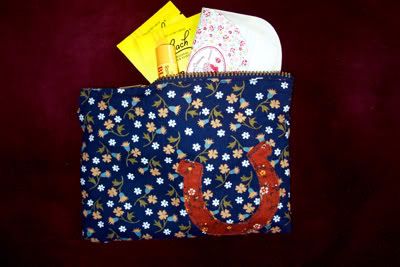 Just a simple calico bag with a horseshoe applique on it.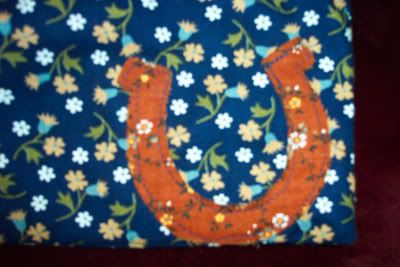 here's the detail of the horseshoe! The photo is fuzzy! Pretend it was supposed to look like that!