After seeing my Duck Hunt sweater, my cousin enlisted me to knit her a sweater for her highschool.
Only requirements; school colours and to have the mascot. She said a basic sweater would do...but that didn't appeal to me. Some creative altering of a cardigan pattern and voila! we have a retro varsity sweater!
I JUST finished it, so the buttons haven't been sewn on, nor is it blocked. I was a bit eager to post...
I had major issues with the mascot...so humour me and say it looks good. I lost count on how many times I frogged it...ah well. Humour. Me.
Enjoy!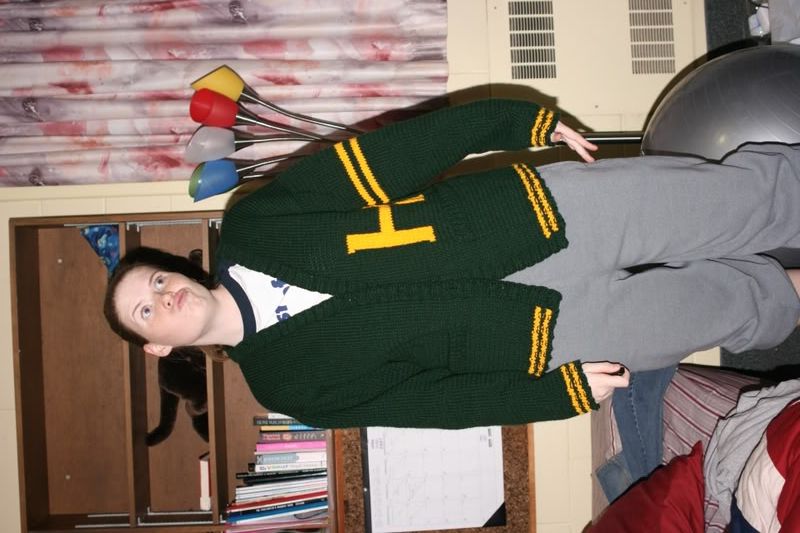 Yes...this is my attempt at a 'knitting is cool' pose.
Close enough eh? It's just that darn head...