I've been busy! I'm trying to get enough stock for a local market stall and it's hard when everything you do is tiny...
. Anyway i've got some items here: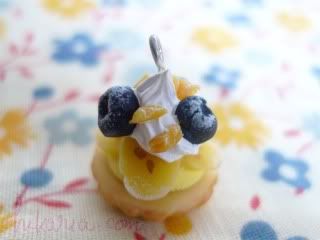 Banana blueberry tart. Personally I think blueberries and bananas together in real life tastes weird though.
Strawberry tarts.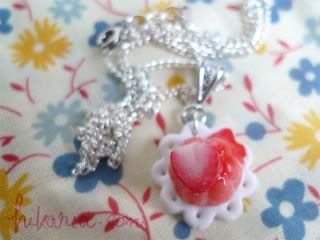 Jelly (or jello in America!) necklace
Lemon jelly phone strap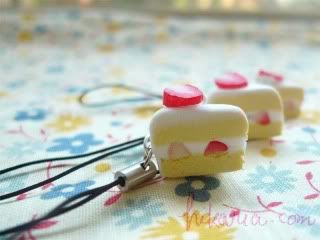 Strawberry shortcakes. Made six, ruined 3
. I saved these three though.
Macaron tower, these things take an hour to make each! I'm thinking of just doing these as 'on request' because they are so tedious
. They're very worth it though, I love these!
Sigh well, back to being busy! I've got a heap of bakery bread related items too, i'll post them up when I finish them
.