Let me begin by apologizing for taking so long to post pictures.
Thank you Thank you so much FOC - I don't believe Bambi when she says her partner is the best - you rock!
So my loot.
Rockin' (silver!) whale shirt:
The bestest and coolest grocery bag ever!! With adorable octopus applique (who cares that it doesn't have 8 legs?!). I don't care what you say FOC you're a great seamstresss! And the oceany lining is great! (When I got the bag I ran around showing everyone I know - my boy and upstairs neighbors).
Awesome earings I can't stop wearing (squirrels, birds, watermelons, oranges):
Amazing Amazing octopus soap (can you tell I love ocean things?!):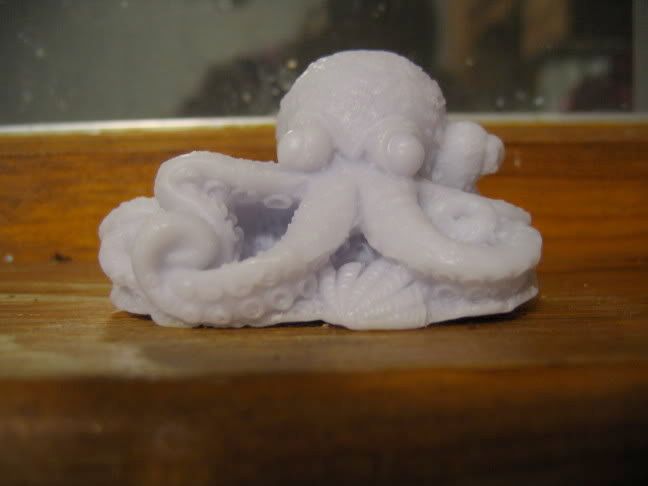 And super cute note cards:
So, yeah, I'm spoiled!
Thank you Thank you Thank you!