this is for my bf for christmas, since he loves domokuns so much..... i decided to make a big one for him although i have previously already made him a 15cm tall felt domokun
https://www.craftster.org/forum/index.php?topic=64936.0
so here are the pics....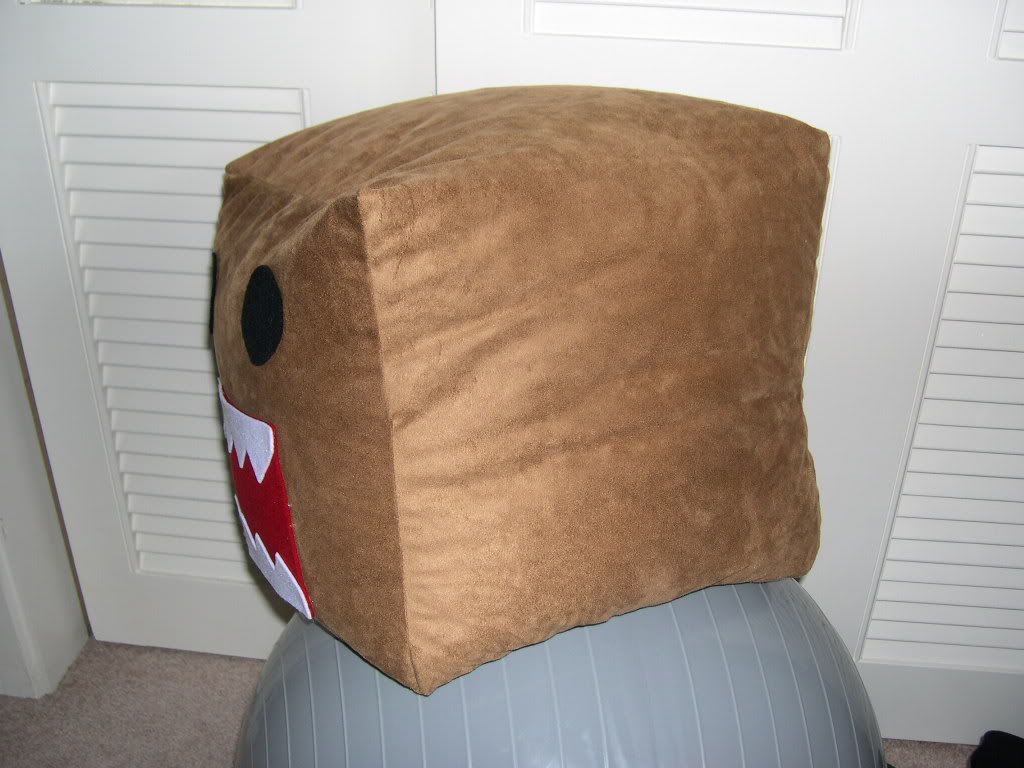 lol he's a cube..... 30cmX30cmX30cm cube. stuffed with my bf's old tshirt that i was wearing as my PJs, and 25litres of little styrofoam balls meant for bean bags.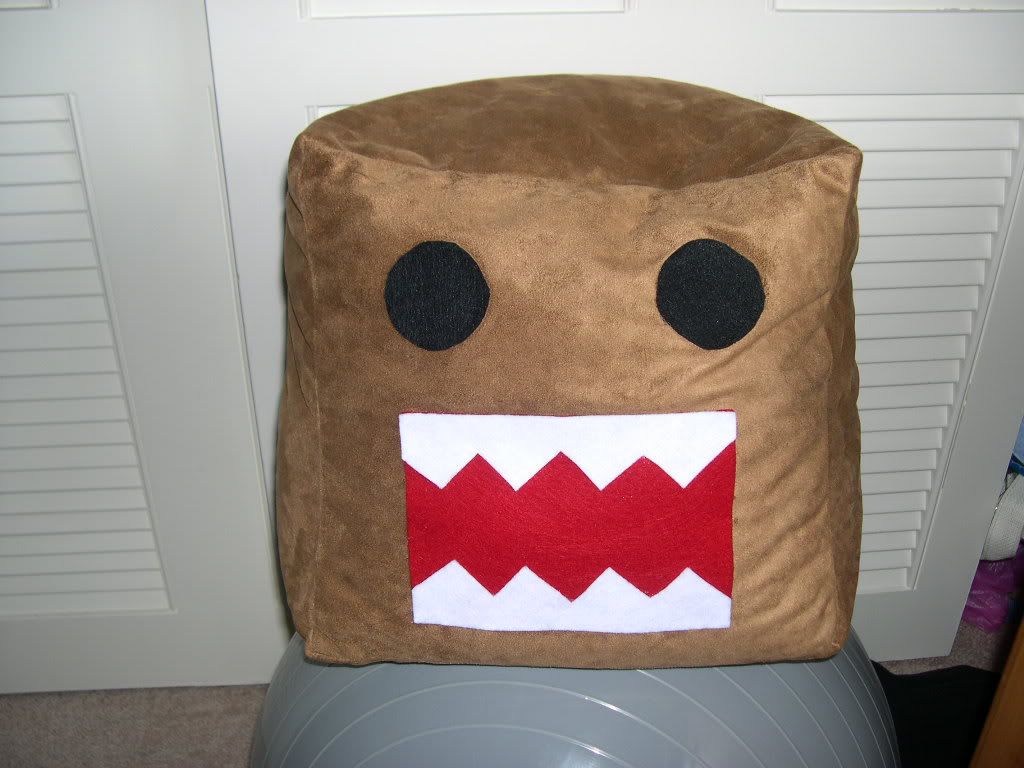 and here on my bed with his friends...... b4 i'm giving him away....
i actually wanted him to be a cube...like a hard cube, but foam that size would cost $30-$40...., and foam chips... well they are expensive for rubbish foam. so i bought the bean bag stuffing things. it actually turned out quite nice and huggable
i hope he likes it.