i made this puppy for my bf to cuddle while i'm gone on a trip overseas. the material is left over from my other project, domokun beanbag, also made for him.
my first time ever making a toy from a template i drew up from scracth. well REAL first time since my other plushies were squared or rectanglar.
the bottom of the puppy is light brown felt, and so is the under side of the ears.
i'm giving it to him tomorrow and cant wait for him to name it!!!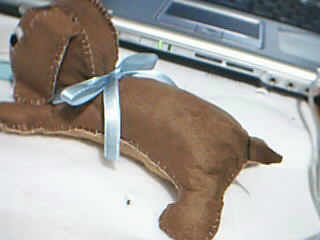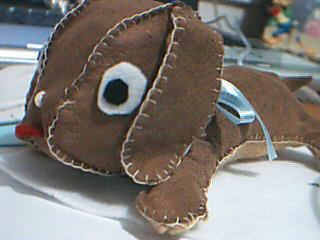 BOO!!! its eyes look retarded.....