I was experimenting with vinyl records to see what I could make other than a bowl....The vinyl is so easy to cut when heated, so I thought I'd try making buttons, or some kinda jewelry pendant....I even tried using a cookie cutter (?) shaped like an elephant, but that didn't work (although it did make a neat pattern on the record).
Finally, I ended up with a bracelet. It's made by heating the record till it's soft, then cut out the first track on the record, and bend it into shape. I had to reheat it a few times to get it the shape I wanted.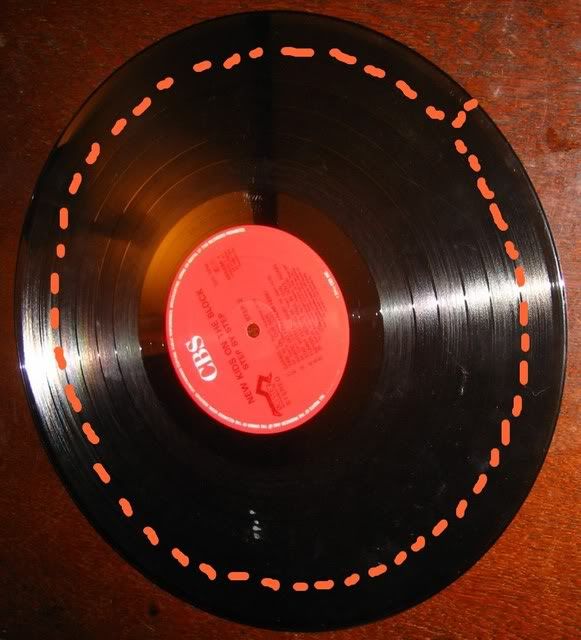 Heat in oven, cut out the first track (dotted line).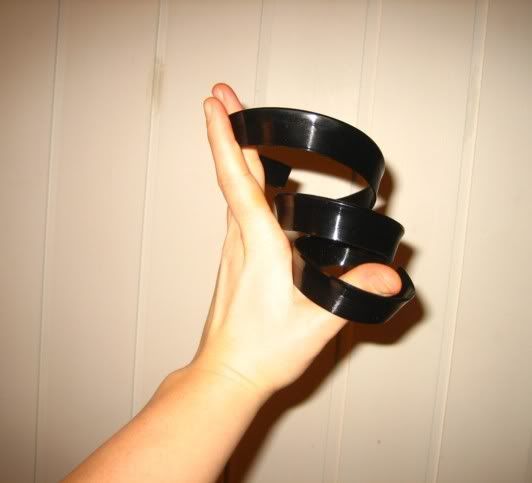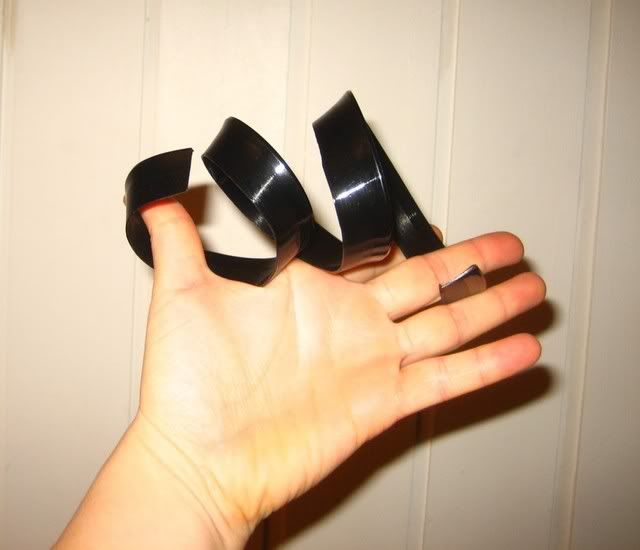 Shape the cut-out into a spiral that fits your wrist.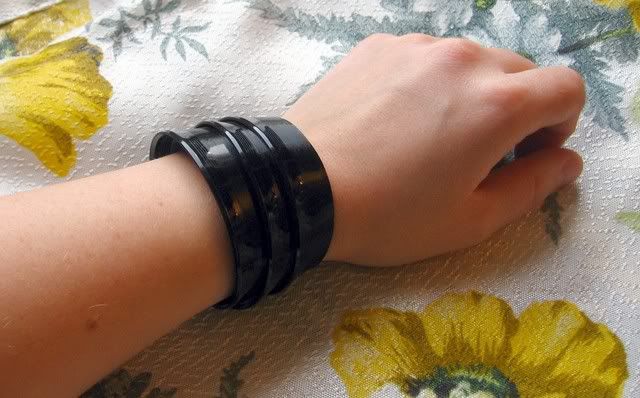 natural light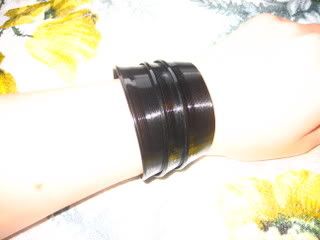 Burn! But you see the vinyl better.
The bracelet is made from the first track on the record. I tried repeating it with the next track, but wasn't as lucky.
Thanks for looking